Get Your PVCs, Vote Best Candidate In 2019 – Sultan To Muslims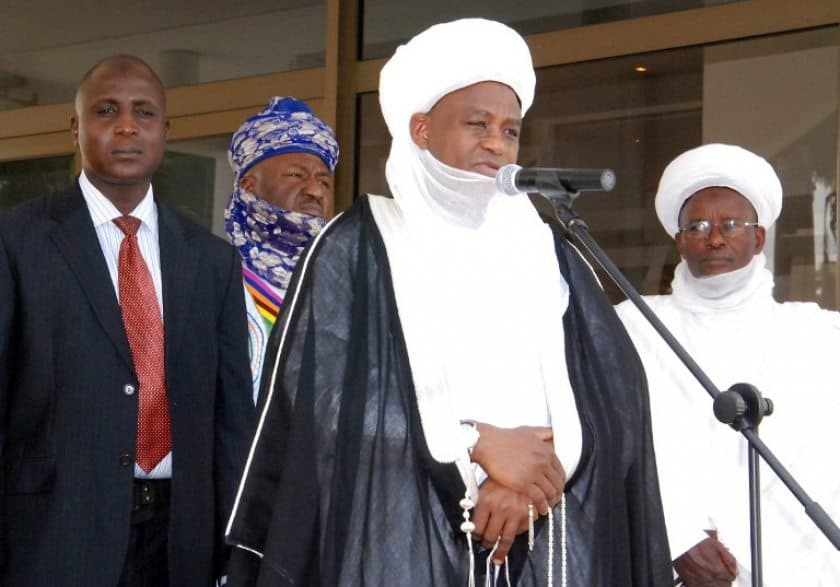 Alhaji Sa'ad Abubakar, the Sultan of Sokoto, has admonished muslims in Nigeria to acquire their Permanent Voter Cards (PVCs) in order to elect competent leaders in the upcoming general elections.
The sultan gave this advice on Tuesday at the annual Pre-Ramadan meeting organised by the Jama'atul Nasril Islam (JNI) in Kaduna.
The Sultan made this call to muslims On the commencement of the Ramadan, urging them to be united and trust the Moon Sighting Committee, saying members are honest people and would state correctly when the moon is sighted.
"Islam is a religion of justice and fairness, as such, I urge you to evaluate the current situation of the country and make your own judgment, vote for the candidates you feel will serve you better,'' he said.
A Arewa Research and Development Project (ARDP) member, Dr Usman Bugaje, who spoke on the security challenges in the country, decried the perennial killings in the North.
Bugaje urged Nigeria to dump the Presidential system of government for the British Parliamentary system as the Former has not yielded any positive result for the country.
" Resources are being wasted in the name of politics as a result of the American style of government which does not suit Nigeria; the parliamentary system is better,'' he said.
Dr Khalid Aliyu, the Secretary General of JNI, while speaking at the event, appealed to Muslims to make concerted efforts aimed at bringing sanity into the conduct of Tafsir and other preaching sessions for the benefit of humanity.
According to the News Agency of Nigeria (NAN) other dignitaries at the occasion included the Emir of Kano, Muhammadu Sanusi II and the Emir of Zazzau, Shehu Idris.