Cape Town Mayor, Patricia de Lille Sacked By Party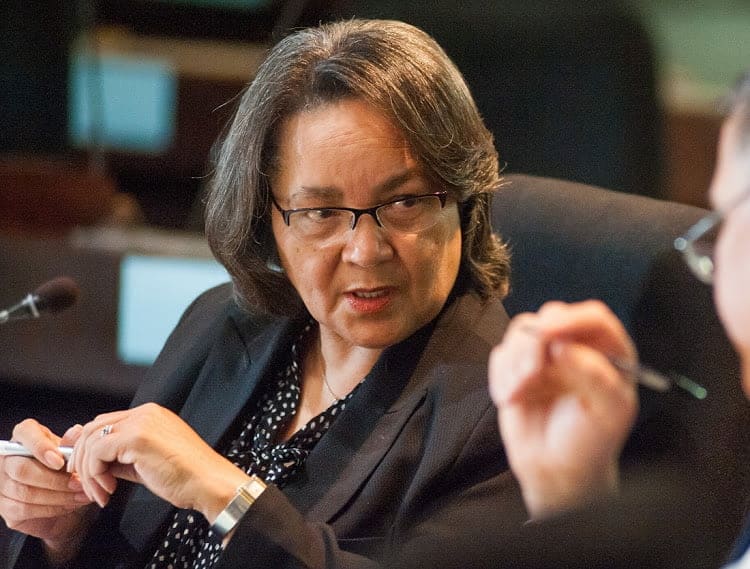 Patricia de Lille Looses Position As Cape Town Mayor
The mayor of the second largest city in South Africa, Cape Town, Patricia de Lille has been sacked by her own party earlier today after her administration came under fire over mismanagement and alleged corruption.
"Patricia de Lille is no longer the mayor of Cape Town because she is no longer a member of the DA," the deputy chairperson of the Democratic Alliance's federal executive, Natasha Mazzone, said.
By being stripped of membership of the DA, South Africa's largest opposition party, De Lille loses her seven-year-old position as mayor and on the city council as well.
"The city council will meet at the earliest opportunity to elect a successor," Mazzone said.
Naija News learnt that the  embattled mayor was criticised for her handling of Cape Town's water crisis and over allegations of corruption and maladministration, leading to two investigations that flawed her conduct.
The party also decided to rescind her membership over a radio interview where De Lille indicated her intention to resign from the DA as soon as she "had cleared her name".
The DA is De Lille's third political home.
She began her political career in 1989, serving in the Pan Africanist Congress before forming her own party, the Independent Democrats in 2003, which then merged into the DA in 2010.
De Lille is expected to hold a press briefing later.