Benue Killings: Military Deploy Boats To Guard Waterways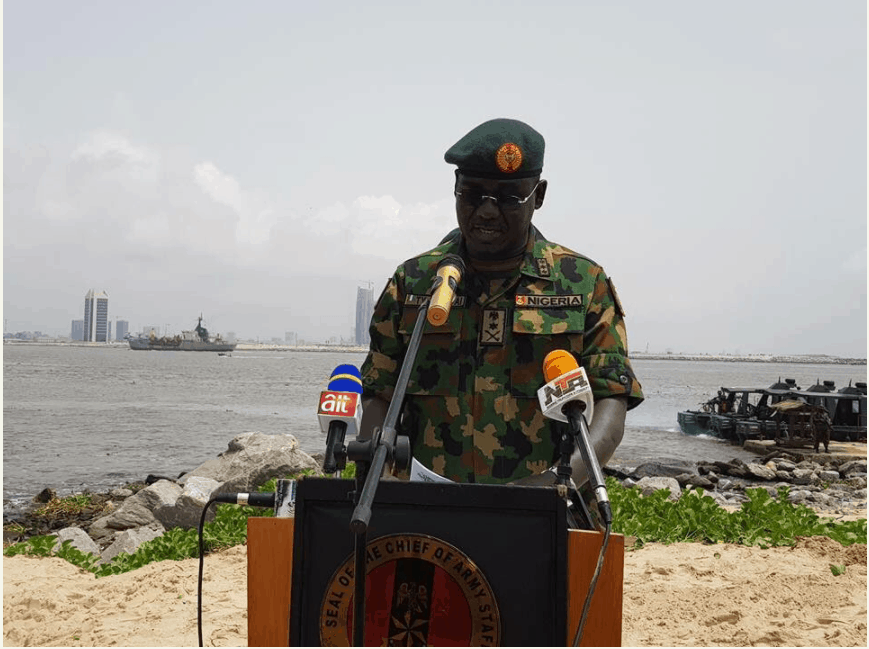 Military To Deploy Boats To Protect Benue and Neighbouring Communities
Plan is in motion to protect communities of Benue State from invasion of suspected militant herdsmen, as the Nigerian Defense Headquarters has deployed boats on Benue waterways to monitor the activities of the marauders.
Chief of Army Staff, Lt. Gen. Tukur Buratai who made this known in Logo Local Government Area of the state at the end of his tour of some communities plagued by herdsmen crisis in the state, said the army was already deploying and positioning enough personnel to patrol and monitor the affected communities.
According to Buratai,  "One very important thing that I have discovered is that the troops are well positioned and are performing their duties excellently well and have already given the people the confidence for them to know that there is security and can go back to their homes, this is very important.
"We are increasing troops to be deployed to cover the area. You know, that place(Benue, Nasarawa and Taraba states have a common border) is sort of where the three states converged, they have a common boundary.
"So, it is very important for us to look at it and see how we can further reinforce troops and the mobility on the water is also critical which we are also looking into.
Buratai revealed that , a planning committee was in charge of the boats "and there are a lot of boats that have been brought in for deployment on the waters".