Police Behaved Like 'Upgraded Barbarians' Against Melaye – Dogara Says After Meeting Buhari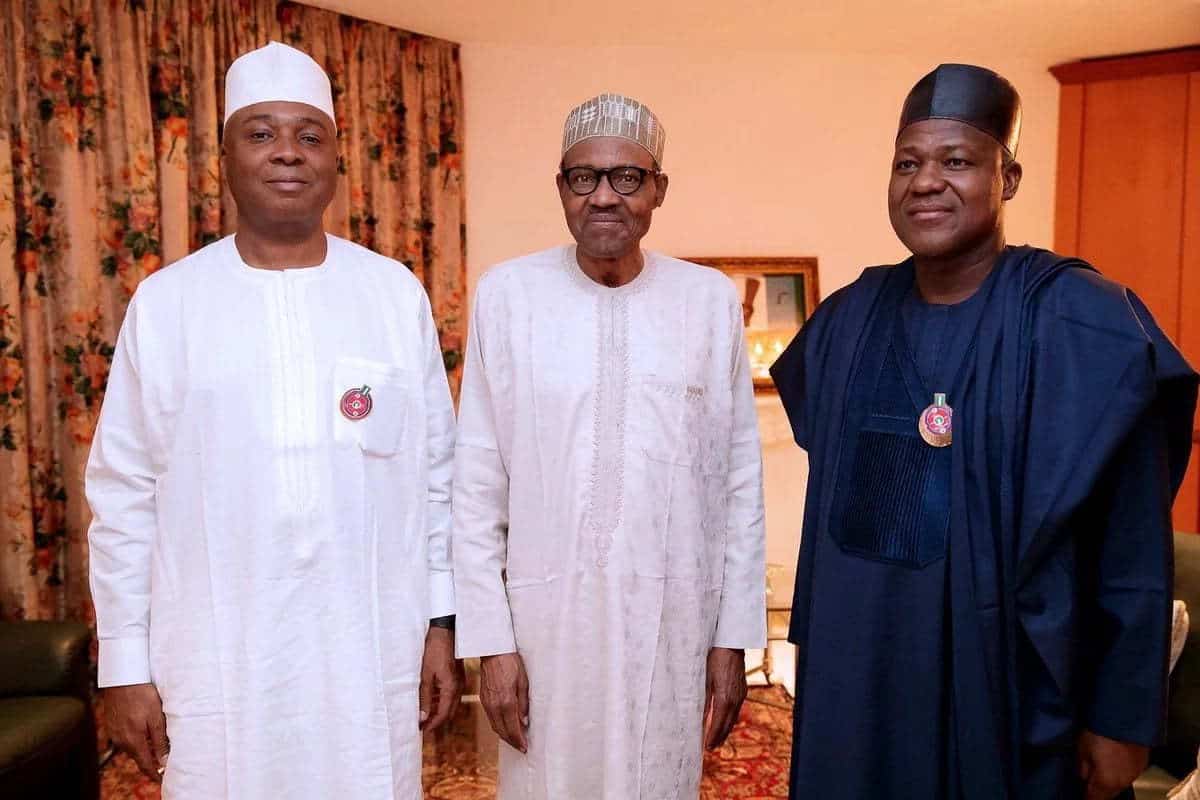 The police's prosecution of Dino Melaye, the senator representing Kogi West in the upper chamber of the National Assembly, was top on the agenda in the meeting between President Muhammadu Buhari and leadership of the legislative arm.
Yakubu Dogara, Speaker of the House of Representatives, told State House correspondent after a closed door meeting with Buhari in the Presidential Villa Monday that they complained to the president about the action of the police.
"There is nowhere, I have said it before, that police will behave in a democracy like a clan of tribesmen, like an upgraded barbarians sort of. So, there is need for us to act with civility," Dogara said.
He said wheeling the lawmaker to court did not portray a good image of the nation's democracy.
"I've not seen a democracy where people are wheeled to court, they're not in the proper frame of mind and they're forced to undergo trial.
"Even if Dino is pretending as some have said in some sections of the media, he cannot pretend forever. He is there, he'll not run away, he is a senator and he can be tried any time he is in proper frame of mind.
"As a lawyer, I can tell you, any judge that assesses an accused person not  in a proper frame of mind, even if the accused person pleads guilty, he is duty bound by law to record a plea of guilty if he is not satisfied as to the soundness of the mind of the accused person.
"So, the emphasis is there and I believe the president, being a listening president, will definitely take steps and do something about it."
Bukola Saraki, President of the Senate, added that the president must ensure that the Inspector General of Police (IGP) obey the invitation of the National Assembly to appear before it.
"We are of great concern that this is the first time this is happening, and that matter needs to be addressed, considering the importance of the powers of the  constitution that gives investigative powers also gives to us, and that there is need for police to accept that they too are under constitution and they must obey. We raised that concern," Saraki said.
Ibrahim Idris, the IGP, had failed twice to appear before the Senate after the lawmakers summoned him to address them on the detention of Dino Melaye and the spate of killings in different parts of the country.