Police Arrest Woman Who Killed Her Mother-in-law With Pestle In Ebonyi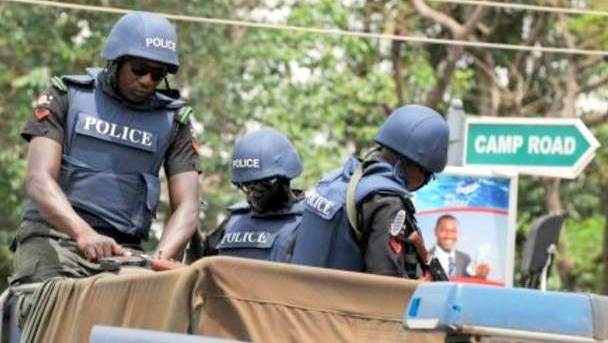 I Was Hypnotized To Kill My Mother-In-Law – Suspect
A Woman identified as Mrs. Ibina has been allegedly killed by a woman identified to be the deceased daughter-in-law, Mrs. Chioma Ibina, the victim was reported to have been killed by been hit with a pestle on her head.
The incident was reported to have taken place in Ebyia Unuhu in Abakaliki Local Government Area of Ebonyi State, last Friday night .
The son of the deceased, Mr. Maduabuchi Ibina, who is also the husband of the suspect, while speaking on the incident to newsmen, revealed that some of the family members, on the day of the incident had noticed an unusual noise like that of a wheelbarrow at about 12 midnight.
The man revealed that noise caught the attention of his stepmothers, who opened her door to find out what was wrong.
He said, "Neighbours from nearby compound informed her that it was the suspect (Mrs Chioma), who pleaded to use their wheelbarrow that night.
"At that point, one of the neighbours followed my stepmother and they trailed the sound of the wheelbarrow to a point where they sighted Mrs. Chioma displaying suspicious behaviour, which prompted them to question her on what she was doing with a wheelbarrow at 12 midnight.
"They noticed that Chioma's body was soaked with blood and this gave them more reason to be worried; they then forced themselves into the room and saw my mother in a pool of her own blood with her head crushed with pestle.
He revealed that before his stepmother and the neighbour could recover from the shock after observing what happened, the suspect (Chioma) took to her heels and escaped.
Mr. Maduabuchi wondered why his wife would indulge in such a dastardly act as there was no misunderstanding between his mother and her.
"I was not in the house that fateful night the incident occurred; I attended a burial in the village and returned in the morning to learn of this development.
"The next place I saw my wife was at Nkwegu Police Station where she narrated how she committed the crime, attributing it to the handwork of the devil."
Maduabuchi further disclosed that his wife cried profusely at the Police Station stating that she was hypnotized while she slept, leading to her picking up a pestle and hitting the mother-in-law twice in her room.
He continued, "My wife told us that the same spirit directed her to carry wheelbarrow, which she did before family members came to the scene."
Lovet Odah, the Ebonyi State Police Public Relations Officer, while confirming the incident, revealed that the suspect has been arrested and she is in the police custody.