Nigeria Breaking News Today Monday, 7 May 2018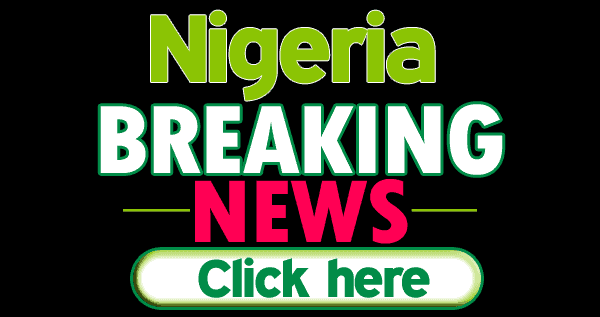 This is a roundup of some of the breaking news in Nigeria for Today Monday, 7 May 2018
Ekiti Guber Primary Turns Violent As Protesters Halt Voting
The voting exercise in the  governorship primary  of the All Progressives Congress (APC) in Ekiti was disrupted on Saturday  by some protesters at the Oluyemi Kayode Stadium, Ado-Ekiti,  venue of the exercise.
The protesters had alleged that attempts were being made by some party officials  to compromise the process.
APC Postpones Ekiti Governorship Primary
As a result of the violence over alleged fraud being perpetrated by one of the leading aspirants, stalemated All Progressives Congress (APC) Governorship primary in Ekiti State has been postponed indefinitely.
Report has it that before the decision was taken, there was a serious violence at the Oluyemi Kayode Stadium, venue of the exercise, as agents of some strong contenders accused some security agencies of allegedly compromising the process in favour of former Governor Kayode Fayemi.
Salkida: Health Workers Abducted By Boko Haram May Not Be Released Soon
Ahmed Salkida, a journalist known to have access to Boko Haram, says the two midwives and one nurse abducted by the terrorist group in March this year, during an attack on Rann community, Borno State, are alive and in good condition, but their abductors are not making any demands or setting a timeline for their release.
Chairmanship Aspirant Killed At Delta APC Ward Congress
Delta State Police Command has confirmed the death of  a chairmanship candidate during the All Progressives Congress (APC) ward congresses in Ughelli South Local Government Area (LGA) of the state.
Mr Andrew Aniamaka, the command spokesman said that Mr Jeremiah Oghoveta, was stabbed to death during the exercise at Jeremi Ward 3, Okwagbe.
45 Bodies Recovered After Kaduna Village Attack
The death toll of the Saturday afternoon raid by suspected bandits at Gwaska in Birnin-Gwair Local Government Area of Kaduna State has risen from 27 to 45 on Sunday.
According to the Birnin-Gwari Vanguards for Security and Good Governance, about 45 bodies were gathered by vigilantes and volunteers with the assistance of soldiers on Sunday afternoon.
Benue Gov. Denies Plans To Quit APC
The Governor of Benue State, Gov. Samuel Ortom, has described the News report about his purported plan to leave the All Progressive Congress (APC) was false, misleading and handiwork of detractors playing politics with the blood of the people.
Oluremi Tinubu Wants FG To Declare Public Holidays For Collection Of PVCs
The Senator Representing Lagos Central Senatorial District, Oluremi Tinubu, has called on the Federal Government to declare public holidays for collection of Permanent Voter Cards (PVCs), in view of the December 2018 deadline.