"I have No Money To Distribute,'' Ajimobi Quotes Buhari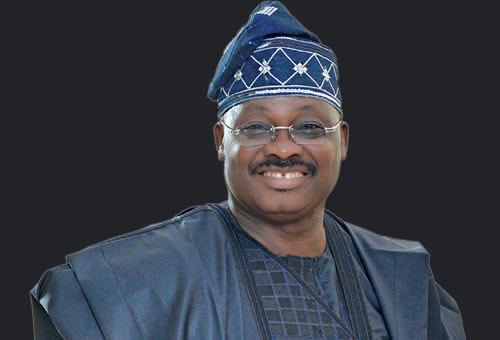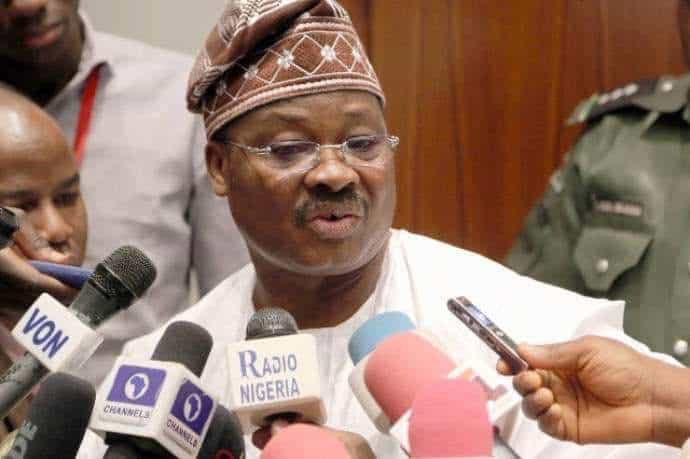 Governor Abiola Ajimobi of Oyo State, has described President Muhammadu Buhari as a man of integrity. Whilr quoting the president thus; "I have no money to distribute. All I have been selling is my integrity,"
The Governor, while receiving members of the National Congress Committee of APC at the Government House in Ibadan said  that Buhari has been able to maintain that integrity till date and also has been able to manage the economy well.
"I was in one of Buhari's delegation to London and when he was asked to speak, he said 'I have no money to distribute. All I have been selling is my integrity."
Ajumobi stated that President Buhari is the most honest president Nigeria has ever produced.
"And Nigeria is lucky to have that leadership. There is no president in Nigeria that has ever managed the economy like Buhari," he said.
"I read Economics and Finance, and there is no economic theory that we have not read. The most important part of all the economic theory is leadership.''
"Politics is just a game that if God plays it, some people will abuse Him no matter the performance. I use to tell the President anytime I meet him not to worry about people abusing him.
"I told him that people abused Prophet Muhammed and Jesus Christ, who were sent by God not to talk of us ordinary human beings. That is why God has created the world a binary one," he said.
The News Agency of Nigeria(NAN) reports that the committee led by Alhaji Musa Aliyu were in the state for the ward congress of the APC scheduled to hold on Saturday.
He said that the party was known for internal democracy, adding such was the cardinal principle preached by Buhari, the leader of the party.
"We intend to work closely with the local chapters in achieving the desired success, so that the party will come out strongly," he said.
Other members of the committee were Hon Usman Ibrahim, Hon Mohammed Ibrahim, Hadjia Halima Jabiru and Mrs Fola Olasehinde. (NAN)