Senate Queries Military Pension Board Over 44Billion Fund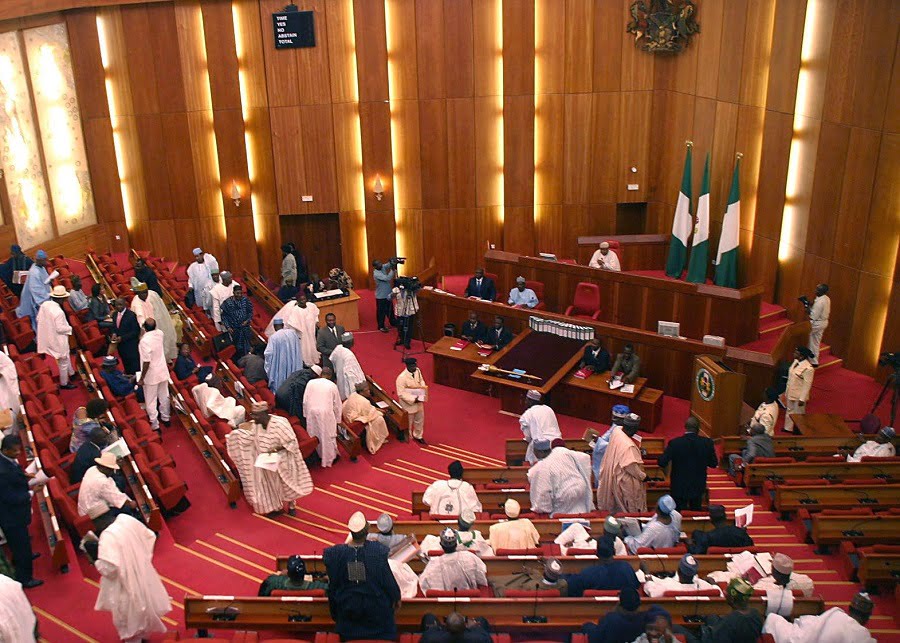 Military Pensions Board Face Senate Question Over Spending N44 Billion Fund
The Military Pensions Board has been queried over N44 billion which it allegedly spent without budgetary provisions for it between 2015 and 2017.
The Chairman of the Senate Committee on Public Accounts, Matthew Urhoghide (PDP, Edo South), described the Service Wide Vote (SWV) under which the Military Pensions Board gets its allocation as "a blind way of spending", adding that it was bigger than the budget.
Referring to the Chairman, Military Pensions Board, Adekunle Adesope who appeared before the committee, Urhoghide said there was serious disparity in the figures that had been made available to the committee.
Mr Adesope, a brigadier-general, in response stated that the committee's observation was a wrong impression, and that the board spends N9.2 billion monthly for 92,000 military pensioners.
He said he did not know how the federal government came about payment of pensions from SWV instead of the budget.
The chairman of the committee expressed disappointment at the board stating that it was evasive in response to the committee's demands on mode of payment of pensions from SWV instead of budgetary provisions as is the normal practice.
He relied on figures showing that over N44 billion of SWV was released to the Military Pensions Board between 2015 and 2017 by the Office of the Accountant General of the Federation and wondered how it came about without approval of the National Assembly.
"What I observed was some replies you gave to us are not satisfactory. In your presentation, you were talking of N169 million. What we are asking is how you spent N44 billion from Service Wide Votes.
"Releases from the service wide vote were what we are concerned (about) and not the budgetary provisions. A number of times we invited you so that we can put this in a proper perspective, we have not been able to see you.
"In explaining how this fund was spent, don't give us nebulous explanation. Be very clear so that in the next one week, we will be able to submit our report to the red chambers," he said.
A member of the committee, Foster Ogola (PDP, Bayelsa West) equally insisted that the board respond directly to the Committee's inquiries.
Phillip Gyunka (PDP, Nasarawa North), another member, explained that the report submitted by the board was "haphazard", saying that the board's Director of Finance and Administration was "doing things wrongly".
The chairman, thereafter, asked officials from the office of the Accountant-General of the Federation to disclose the amount released so far in order for the board deal with possible disparity.