Pakistan Records Hottest Day On Earth With 50.2C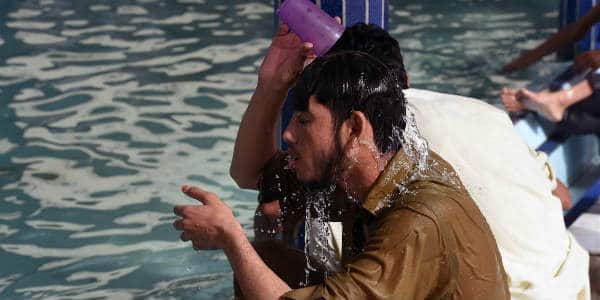 Pakistan Records Hottest Temperature
Pakistan witnessed the hottest day experienced on earth on 30th April, when it reached a peak of 50.2C, according to to figures from the World Meteorological Organisation.
The WMO measured the degree in Nawabshah, Sindh Province, in the southeast of the country. The country also endured some of the hottest days in April 2018.
"Persistent hot conditions in lower half of Pakistan continue, which started in late March when thermal regime had broken previous highest record for March at more than 30 sites," the WMO said.
"Initially, the heating initiated over relatively small part of the country in mid-April.
"In late April, the heat extended over a much larger area and peaked on 29 and 30 April when many records were set over large parts of Sindh Province.
"The last day of April happened to be the hottest day on record when Nawabshah recorded its April ever recorded highest temperature of 50.2C."
This is the second time Pakistan is recording its highest-ever temperature for a calendar month, after North-Asia recorded 45.5c in March.