Osinbajo Says FG Will Improve Healthcare System In Nigeria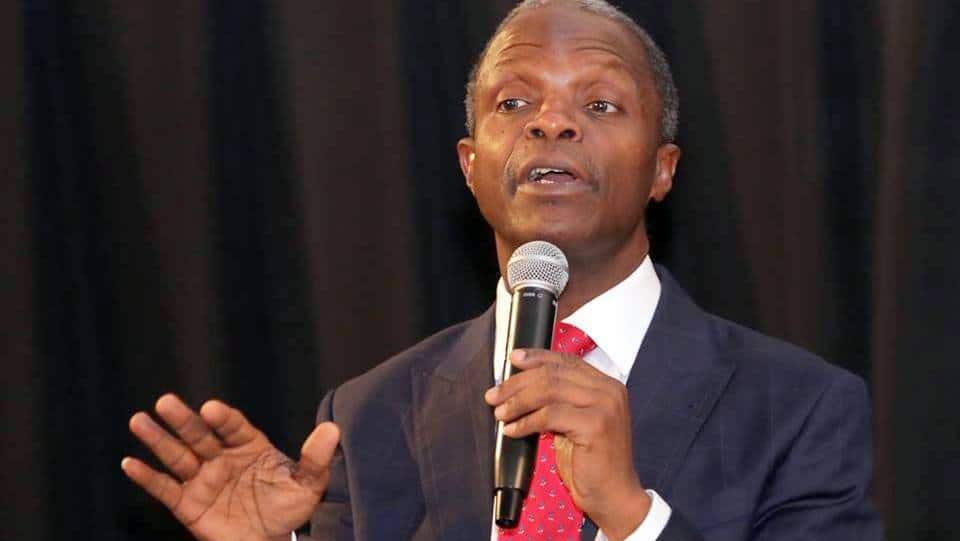 FG To Improve Healthcare System With Technology, Says Osinbajo
The federal government has reinstated its commitment in targeting the use of technology to improve the nation's healthcare system.
Vice President
Professor Yemi Osinbajo
made this known yesterday while giving a keynote address during the 58th
Annual Delegates Meeting and Scientific Conference of the Nigeria Medical Association (NMA)
.
"We believe that the next phase of health-care development in Nigeria is going to depend a great deal on technology and innovation,
" the VP said.
According to him, while it has become clear that the federal government must improve the levels of immunisation coverage in Nigeria, among other things, he said
"
a robust national health insurance scheme will be required alongside private sector and donor partnership funding in order to truly move the needle in healthcare funding in Nigeria."
Among some of the steps the
Federal Government
is currently taking in that direction, he said it has launched an aggressive strategic plan to attain 80 per cent immunization coverage by the year 2020 through the
National Primary Health Care Development Agency.
He also noted that they have,
"through the National Sovereign Investment Authority invested 20 million dollars in three of our tertiary hospitals, Lagos University Teaching Hospital, Aminu Kano Teaching Hospital in Kano and the Federal Medical Centre in Umuahia, Abia state to establish world-class cancer treatment and medical diagnostic facilities.
"We intend to follow these with targeted interventions in the treatment of heart and kidney disorders in particular,"
he stated further.
Osinbajo also noted that already, the CBN Hospital Intervention Fund has helped fund some hospitals especially some of those that have shown track-records for game-changing activity in health-care.
Other speakers at the event were the President of the NMA,
Mr Mike Ogirima
, the President of the Senate
Bukola Saraki
, as well as former Military Head of State,
General Yakubu Gowon (rtd).