House Of Rep May Pass 2018 Budget Next Week – Spokesperson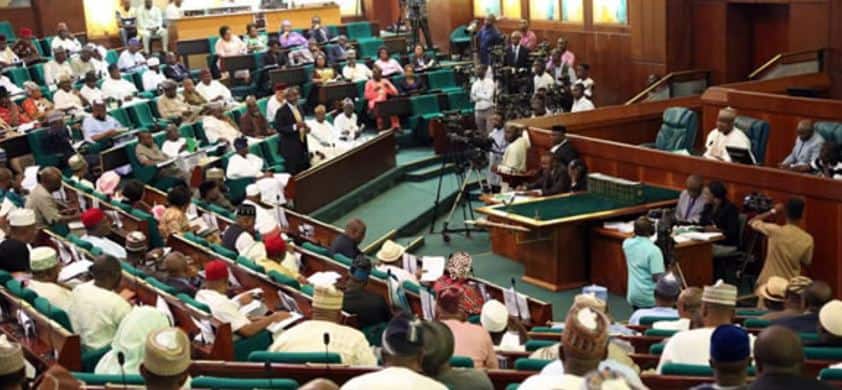 Reps May Pass 2018 Budget Next Week
The Chairman of the House of Representatives Committee on Media and Public Affairs, Abdulrazak Namdas, has disclosed that the 2018 Appropriation Bill will be passed into law, next week.
He stated this while speaking with National Assembly Correspondents, yesterday.
According to him, the 2018 appropriation bill which had earlier been scheduled for passage on April 24, would be laid in the chamber, next Tuesday, and passed within the week.
"We worked hard to meet the deadline. I am not speculating. By the Grace of God we will pass it," Namdas said.
He, however, dodged questions from newsmen who sought to know if the controversial $496 million spent by President Muhammadu Buhari for the purchase of 12 Tucano Aircrafts, would be included in the 2018 budget, as requested by the president.
Meanwhile, Speaker Yakubu Dogara has warned heads of security agencies involved in the case of Senator Dino Melaye, that nothing bad must happen to him.
Dogara said if anything happens to the senator, heads of security agencies involved would be held responsible.
"All I can say is that nothing can happen to the senator. If anyone in this country commits an offence, the law is there for the person to be prosecuted or arraigned in court within the ambit of the law.
"I don't think the law supports a situation whereby someone is in a dire health situation and is being arraigned; most especially that that person is a senator.
"It is unthinkable that a distinguished senator or an honorable member of this house would run away from trial. So, my admonition to the security agencies is to do everything possible to ensure that his life is secured first before prosecution."
"Prosecution cannot come at the expense of death and that is very important because if anything happened to him, the responsibility will lie on the security agencies.
"That is without mincing of words; because I have not seen a country where someone will be arraigned in a stretcher; where he is not even in the right frame of mind to even take a plea.
"What use is it if you're taken someone to court and he cannot plead guilty or not guilty. So, the emphasis should be on his health first," he said.