Gowon Preaches Unity, Warns Against Buhari's Impeachment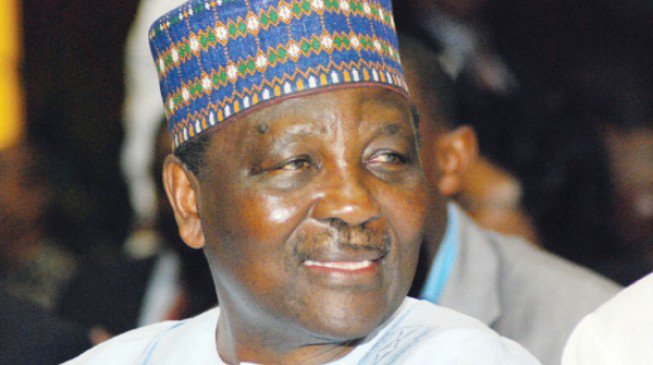 Gowon Warns Against Impeachment Of Buhari
Gen. Yakubu Gowon, a former Head of State, who was on Thursday preaching unity in Abuja, stated that it was to early for elected presidents to be impeached by Nigerians.
The statement was made known by the former head of state, in respect to the call for the impeachment of President Muhammadu Buhari over the purchase of $496m Tucano aircraft without the legislators' approval.
Gowon said this while addressing, Alhaji Tanko Yakasai, led Northern Leaders and Stakeholders' Assembly who visited the former head of state in his office.
In Gowon's statement, he clamoured for the need for unity in the North and in Nigeria in total.
He said, "It will be too early in the day to start impeaching presidents in Nigeria, otherwise, there will be no president that will not get impeached because of these interest groups.
"We need to come together as a people – Arewa Consultative Forum, Northern Elders Forum and this forum – the three must come together or else, we will end up dividing our interests thereby polarising the North.
"So, it is a question of unity of the people in the North which is very important. The interest of the North is the interest of the nation."
Yakasai who is a former Political Adviser to Shehu Shagari, and also the Chairman of the Assembly, revealed that the Assembly had constituted sub-committees on northern unity, elections, security and restructuring and would study the reports for necessary action.
He said one of the core visions of the Assembly was to "bring northerners of good standing together to arrest drifts in the region and re-build individual and group confidence among our people."
He added, "We have constituted sub-committees that will work on northern unity. There are others that will also work on elections and restructuring among others."
Dr. Bello Mohammed, a former Minister of Defence, said the major concern of the group was "to make sure we have unity of purpose in the North."
Among those present during the visit were, former Speaker of the House of Representatives, Gha'ali Na'aba; a former FCT Minister, Abba Gana; a former Deputy President of the Senate, Ibrahim Mantu; senators Joseph Waku and Paul Wampana and a former Minister of Women Affairs, Hajiya Maryam Ciroma.
Source: Naija News