Dino Melaye Rearrested After Being Granted Bail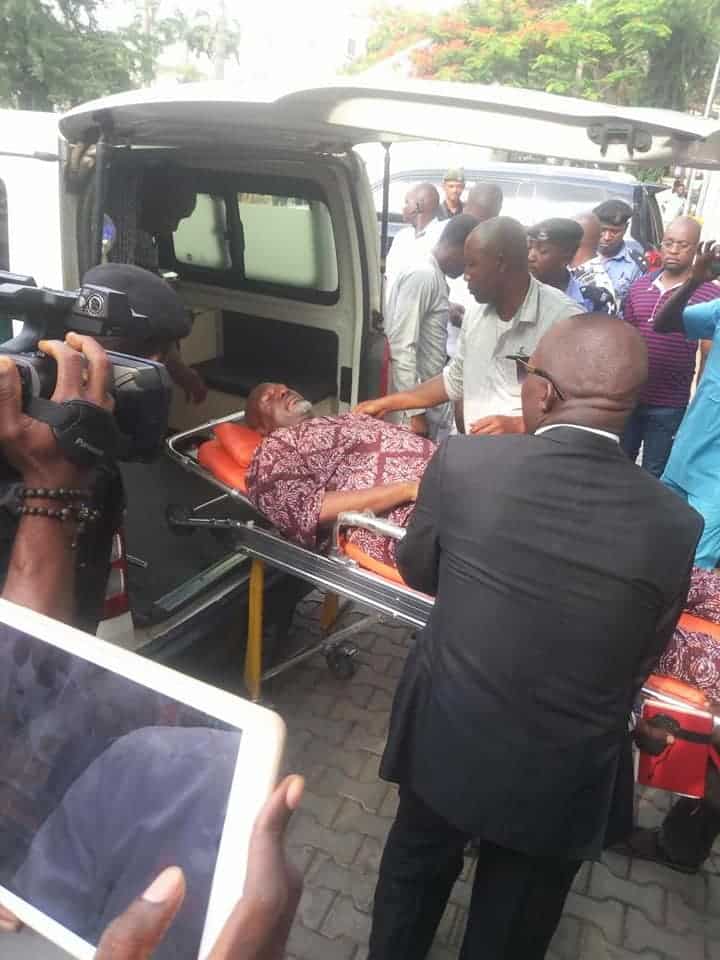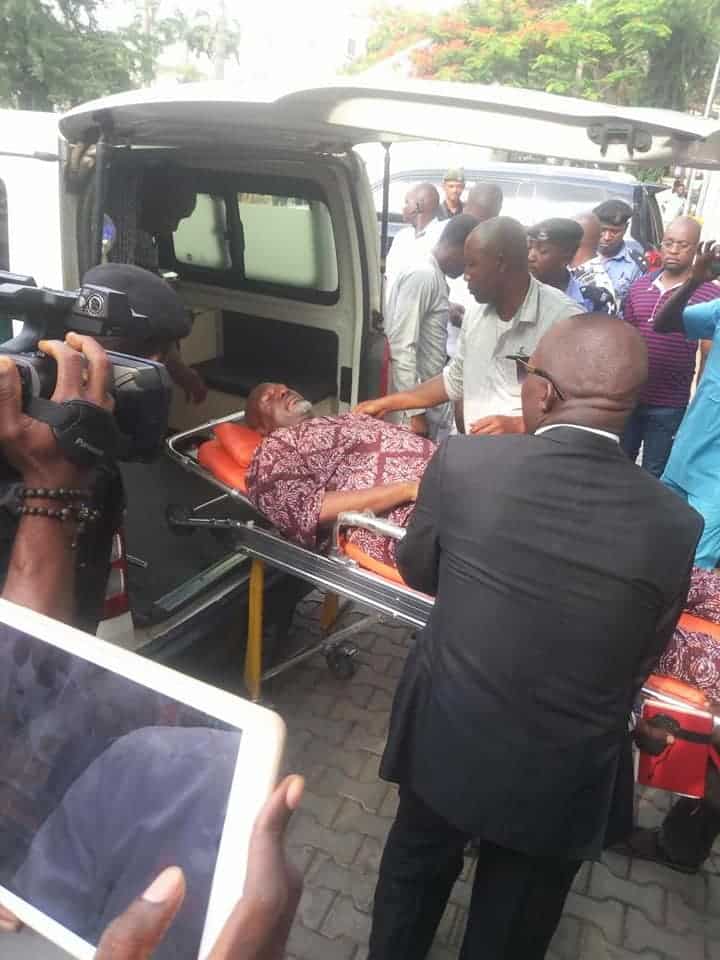 The police arraigned the senator representing Kogi West Senatorial district, Dino Melaye before a magistrate's court in Wuse Zone II district of Abuja, the Federal Capital Territory
The senator was arraigned in court with a charge of attempt to escape lawful custody, nine days after he sensationally jumped out a police vehicle, taking him to Lokoja for trial over an alleged arms and money supply to two thugs. He was re-arrested after being granted N90million bail.
Melaye's dare-devilry, said to have been aided by two Hilux trucks that blocked the police vehicle, led Melaye to a private hospital in Abuja, where police pounced on him again and took him to the National Hospital.
NAN reports that the Police in a statement, revealed that Melaye was arraigned in court and charged with Criminal conspiracy, causing damage to Government property, attempted suicide and escape from lawful custody.
"It will be recalled that, on the 24th April, 2018, at about 1200Hrs, Sen. Dino Melaye while in lawful custody of the Nigeria Police Force and being taken for arraignment for Conspiracy and Unlawful Possession of Prohibited Firearms in Court in Lokoja, from Abuja, escaped from lawful custody when hoodlums and miscreants in Two (2) Toyota Hilux Vehicles blocked the Police vehicle conveying Senator Dino Melaye around Area 1 Round About, Abuja and in the process the Senator broke the side glass of the vehicle and jumped out of the Police bus through the window and was rescued from the Police men by hoodlums and miscreants to an unknown destination before he was rearrested at Zankli Hospital in Abuja later in the day on same date. This case was investigated and that is why the Senator was arraigned in court today.
"Meanwhile, the Police Investigation Team re-arrested Senator Dino Melaye today, 2nd May, 2018 after his arraignment at Chief Magistrate Court, Wuse for the pending offences of Criminal Conspiracy and Unlawful Possession of Prohibited Firearms already filed in a Court of competent jurisdiction in Lokoja for which he will be arraigned without further delay". the statement said.
Meanwhile, the Senate President has decried the continue shunning of the call of the Senate to appear before it by the Inspector General of Police