Police Arrests Car Snatchers In Anambra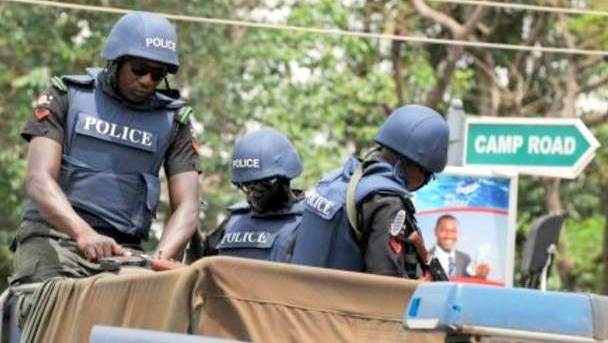 Car Snatchers Apprehended With Eleven Cars In Anambra
The end has come for a team of car snatchers in Anambra after the Anambra State Police Command revealed that its operatives have apprehended them in the state.
The arrest of the eleven suspects by the operatives of the Anambra police command led to the recovery of eleven exotic cars which include, Lexus SUV, Mercedes Benz, Toyota Corolla and Toyota Camry.
Mr. Garba Umar, the state Commissioner of Police, while parading the suspects and the cars recovered on Wednesday, revealed that the operatives have doubled their efforts in the protection of lives and property in the state with high report of car robbery incidents in the state.
He further revealed that a man whose name is Christian Ojechi, had reported that when he stopped to buy some things in a shop on Abatete Road, some armed men operating on four motorcycles snatched his Mercedes Benz SUV.
The commissioner of Police further stated that while investigation was been carried out, one Monday Odi who is 35 years of age, resident in Ghana; Monday Chita, 28, of School of Health Technology, Obosi; Somtochukwu Ani, 30, of Nkwelle village, Ogidi; David Akoi, 30, of Abor village; Umusiome Nkpor and Sunday Nwafor, also of School of Health Technology, Obosi, were arrested.
And Other suspects that were apprehended by the police force were, Johnson Aerfa, Chibueze Ebenyi and Chibuike Ugwu.
The CP noted that a stolen Lexus SUV was recovered from one Rasheed Abudulazez, of Durumi Area 1, Garki, Abuja, saying investigation was ongoing to arrest other members of the gang still at large.
The CP said, "Two other suspects – Azuka Uduji and Ikechukwu Ephraim– were arrested with a black Toyota Corolla 2017 model, and an unregistered blue Toyota Corolla."
He said the suspects would be arraigned at the end of investigations.
Source: Naija News