Nigeria, China Sign $2.5b Currency Swap Deal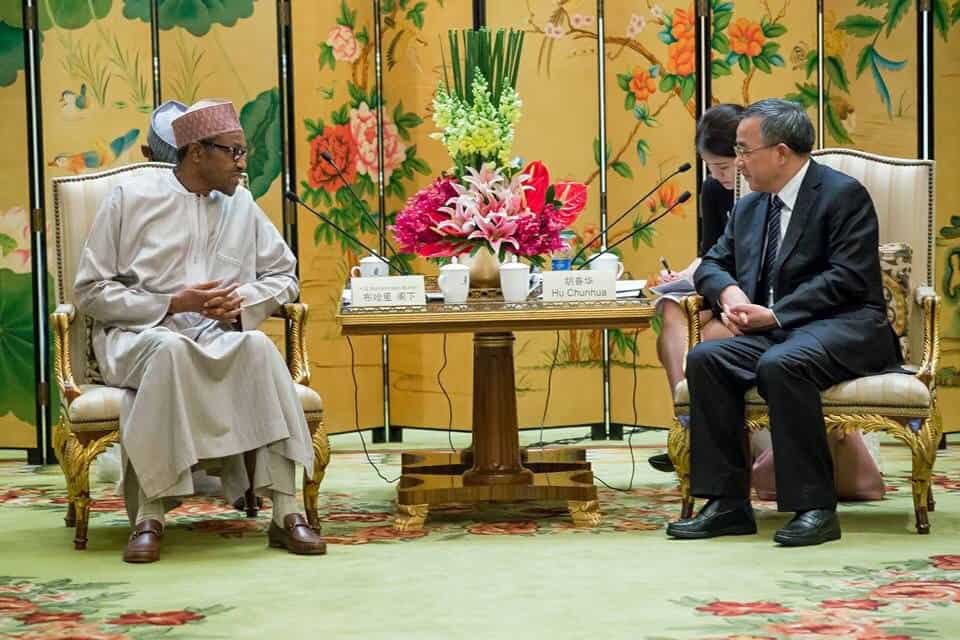 CBN Signs $2.5bn Currency Swap Deal With China
Nigeria's Central Bank said that it has inked a currency swap agreement with its counterpart in China.
According to a statement signed by Mr. Isaac Okorafor, the Ag. Director, Corporate Communications, CBN, the deal was signed on Friday, April 27 2018, in China thereby ending an over two years of painstaking negotiations by both Central Banks.
"The transaction, which is valued at Renminbi (RMB) 16 billion, or the equivalent of about $2.5bn, is aimed at providing adequate local currency liquidity to Nigerian and Chinese industrialists and other businesses thereby reducing the difficulties encountered in the search for third currencies" the statement said.
Among other benefits of the deal, the CBN said they include; "provide Naira liquidity to Chinese businesses and provide RMB liquidity to Nigerian businesses respectively, thereby improving the speed, convenience and volume of transactions between the two countries."
"It will also assist both countries in their foreign exchange reserves management, enhance financial stability and promote broader economic cooperation between the two countries" it said.
It noted that "with the operationalisation of this agreement, it will be easier for most Nigerian manufacturers, especially small and medium enterprises (SMEs) and cottage industries in manufacturing and export businesses to import raw materials, spare-parts and simple machinery to undertake their businesses by taking advantage of available RMB liquidity from Nigerian banks without being exposed to the difficulties of seeking other scarce foreign currencies."
"The deal, which is purely an exchange of currencies, will also make it easier for Chinese manufacturers seeking to buy raw materials from Nigeria to obtain enough Naira from banks in China to pay for their imports from Nigeria" it explained further.
Naija news learnt that the agreement will allow the two sides to swap a total of 15 billion Chinese yuan (2.35 billion U.S. dollars) for 720 billion Nigerian naira, or vice versa, in the next three years.
The move, is also aimed at facilitating bilateral trade and investment and promoting the financial stability of both sides, the PBOC said. The deal can be extended by mutual consent.
Naija News also learnt that that currency swap deal  will allow the  two institutions to exchange payments in one currency for equivalent amounts in the other to facilitate bilateral trade settlements and provide liquidity support to financial markets.
The former CBN's deputy governor, Kingsley Moghalu, who is also a 2019 presidential aspirant had earlier gave an hint on the currency swap deal in 2014 when the process started.  According to him, The bank was looking to increase the percentage of Yuan foreign reserves in its possession from two per cent to seven per cent.
He also said that 85 per cent of Nigeria's foreign reserves were in dollars and it needed to have more in Chinese Yuan, as the country was taking a more important place in global trade.
"It was clear to us that the future of international economics and trade will shift in large part to business with and by China. Ultimately the renminbi (Yuan) is likely to become a global convertible currency," Moghalu said.