Nigeria Breaking News Headlines Today Thursday, 3 May 2018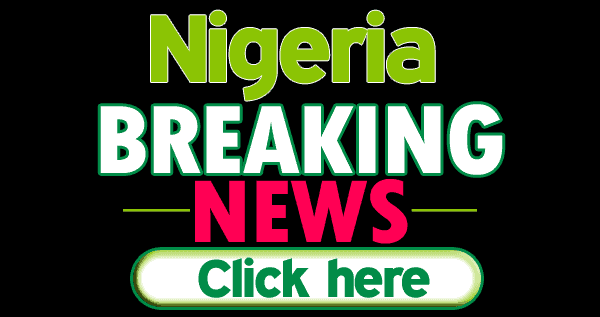 This is a roundup of some of the breaking news in Nigeria for Today Thursday, 3 May 2018
Dino Melaye Rearrested After Being Granted Bail
The police arraigned the senator representing Kogi West Senatorial district, Dino Melaye before a magistrate's court in Wuse Zone II district of Abuja, the Federal Capital Territory
 The senator was arraigned in court with a charge of attempt to escape lawful custody, nine days after he sensationally jumped out a police vehicle, taking him to Lokoja for trial over an alleged arms and money supply to two thugs. He was re-arrested after
 being granted N90million bail.
Read more details here
Dino Melaye Granted Bail By Abuja Court
The embattled Senator Dino Melaye representing Kogi West Senatorial Districtof Kogi State has been arraigned today before a magistrate court in wuse zone 2 Abuja.
The Nigerian Police reportedly dragged the lawmaker before the court, forcing him to appear in a stretcher.
IGP Has A Track Record Of Disobeying Orders – Saraki
Senate President Bukola Saraki said the Inspector-general of police (IGP), Ibrahim Idris, refusal to appear before the senate hasn't surprised him at all.
Recall Naija News reported that the senate summoned the IGP twice over the allegations that Dino Melaye, senator representing Kogi west was maltreated, and also to brief the lawmakers on the killings in differnt parts of the country.
Senator Melaye Arrives Court In Stretcher, Ordered to Deposit International Passport Before Bail
The Police today arraigned Senator Dino Melaye before an Abuja Magistrate court sitting at Wuse Zone 2 for breaking the windscreen of police vehicle conveying him to Lokoja, and threatening to kill himself. He arrived in a stretcher.
The arraignment by the police was based on a first information report, accusing him of breaking the windscreen of the police vehicle conveying him to Lokoja and also threatening to kill himself and intentionally implicating the police officer over his death.
Lai Mohammed Disobeyed Me – President Buhari
President Muhammadu Buhari has revealed that he warned the the Minister of Information, Lai Mohammed, not to respond to to the letter released by former President Olusegun Obasanjo but he refused.
US To Return $500m Looted Funds To Nigeria
Nigeria and the United States are working on finalizing the technical details of negotiations to repatriate more than $500 million (about 190 billion Naira) of Nigeria's looted money traced to the U.S.