Naked Trump Statue Sold For $28,000 At Auction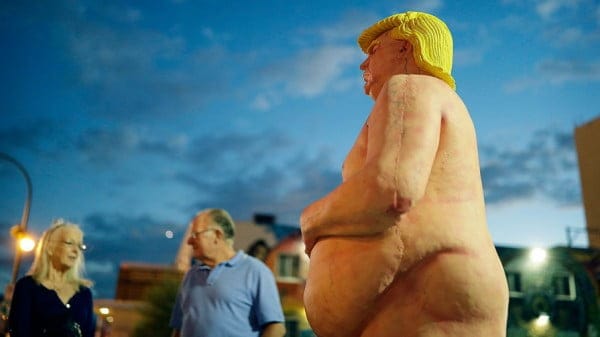 Naked Donald Trump Statue Goes For $28,000 At Auction
A naked statue of Donald Trump, complete with a distended belly and jowly sneer, is to go on display at a Haunted Museum after a paranormal investigator bought it at an auction yesterday.
Julien's Auctions announced that it sold the artwork believed to be the last of the controversial statues not vandalized or destroyed; for $28,000 (23,000 euros) at its biannual auction in Los Angeles.
The infamous statue by a West Coast anarchist collective is one of a series depicting the 45th president in the nude but without testicles.
In August 2016, during Trump's then campaign for the White House, the statues appeared in public spaces in Los Angeles, San Francisco, New York, Seattle and Cleveland, garnering international attention.
The four other naked Trumps, titled "The Emperor Has No Balls" were confiscated or destroyed.
In one cheeky response, New York officials pointed to regulations banning "any unpermitted erection in city parks, no matter how small."
 The sole surviving copy was rescued by La Luz de Jesus Gallery on Hollywood Boulevard before it could be taken and melted down.