APC Ward Congress: Groups Accuse Akeredolu Of Planning To Disrupt Congress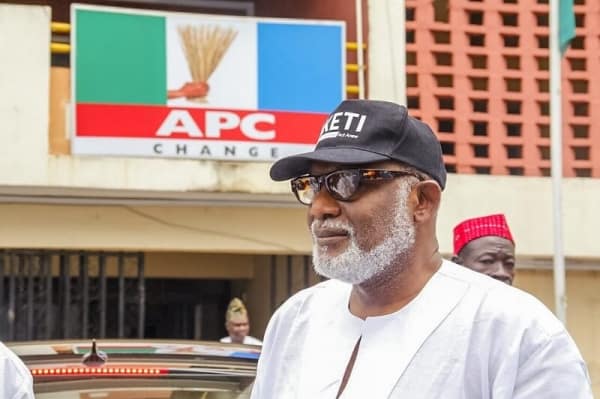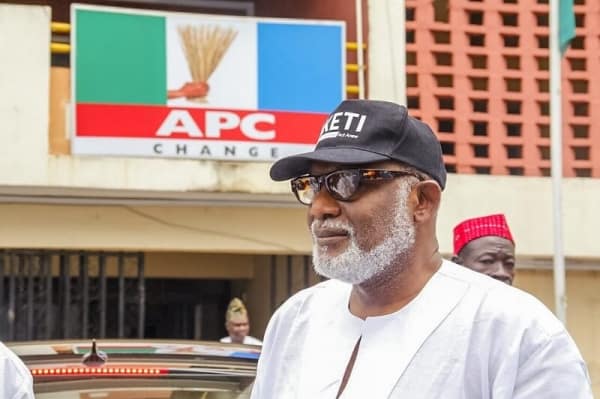 Mr. Bamidele Baderinwa, a member of the Ondo State House of representatives, has alleged that the state governor, Mr. Rotimi Akeredolu, is planning to impose candidates at the ward congress of the All Progressives Congress (APC) coming up on Saturday.
Naija News understand that the acting Chairman of the Ondo State APC, Mr. Ade Adetimehin, and the Governor of the state have been accused by some interest group in the party of planning to disenfranchise some members of the party in order to pave the way for their candidates at the forthcoming ward congress.
While speaking to journalist on Thursday in Akure, Baderinwa, representing Idanre/Ifedore Federal Constituency, insisted that the forthcoming congress must conform with the constitution of the party and any plan to scuttle the democratic process of the Congress would be rejected.
"This is our party, nobody can send us out, we built this party together but any plan from any quarters to disrupt the due process in the Saturday congress will be rejected" he said.
Mr. Kunle Eko-Davies, A leader of one of the interest groups and Director-General of Olusegun Abraham Support group, accused some of the party leaders of hoarding the forms for their anointed candidates ahead of the Congress, making the forms unavailable to many members of the party.
He said the plan could disrupt the conduct of the Congress, calling on the National Working Committee of the party to wade into the matter.
"They want to prevent members from voting. This is not in the best interest of our party. This is not in the best interest of democratic practices and due process. This is unknown to our extant APC constitution and it will not happen in Ondo State, God willing"
" We wish to inform all our loyal and party faithful that the nomination forms for the ward congress scheduled to hold on Saturday, 5th of May, 2018 arrived Ondo State Secretariat, Oyemekun Road, Akure, yesterday, 2nd of May, 2018 and all Ward Executive candidates who intend to contest for Ward Executive Committee are enjoyed to obtain there nomination forms from the party secretariat, accordingly." he said.