US To Return $500m Looted Funds To Nigeria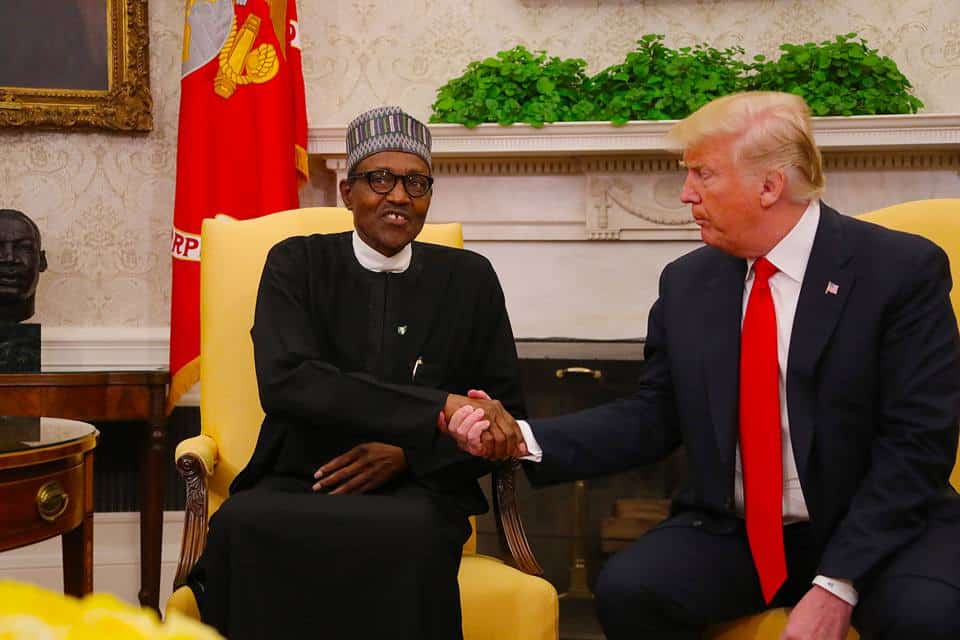 US Working To Return $500m To Nigeria
Nigeria and the United States are working on finalizing the technical details of negotiations to repatriate more than $500 million (about 190 billion Naira) of Nigeria's looted money traced to the U.S.
Nigeria's Attorney-General and Minister of Justice, Abubakar Malami, who disclosed this in Washington, DC, while briefing journalists, said he and the Attorney-General of the U.S. would be meeting to finalise the agreement.
To this end, Presidents Muhammadu Buhari and Donald Trump have agreed for the two attorney generals to meet and draw a roadmap on how $500 million looted funds would be returned to Nigeria.
The AGF noted that three key remarks from Trump consolidated on the general overview of what transpired between the two presidents.
According to him, Trump's acknowledgement of Buhari as a real leader, his acknowledgment that the administration has indeed succeeded in cutting down corruption and the payment of N135 million compensation to victims of the Apo six killed in 2013, was an indication that the meeting was a fruitful one.
Malami also said there was clear political goodwill and commitment from both governments towards assets recovery and repatriation of looted funds which was evidently demonstrated during the meeting.
"To that extent, there has been clear directives for both attorney generals to meet and have a roadmap for the repatriation of the assets. That meeting is now slated for tomorrow (yesterday) to work on the repatriation of over $500 million which is ready for repatriation subject to clearing the bureaucratic bottlenecks," he revealed.
Asked whether there is a possibility of more funds apart from the  $500 million, and the actual time for the return of the money, the AGF replied: "One thing I can tell you is that investigation is ongoing and the numbers keeps changing with time. But as far as the immediate negotiations with US is concern, it is a figure between $500 million and above. That is what is on the table immediately for discussions."
"I can't state categorically what we are looking at in timeline sense but the truth is we are looking at the shortest practicable time. The fact that there is political commitment by the two presidents is a clear demonstration of the fact that the possibility of having the money repatriated within the shortest possible time cannot be ruled out."