Northern Youths In Nigeria Are Illiterates – President Buhari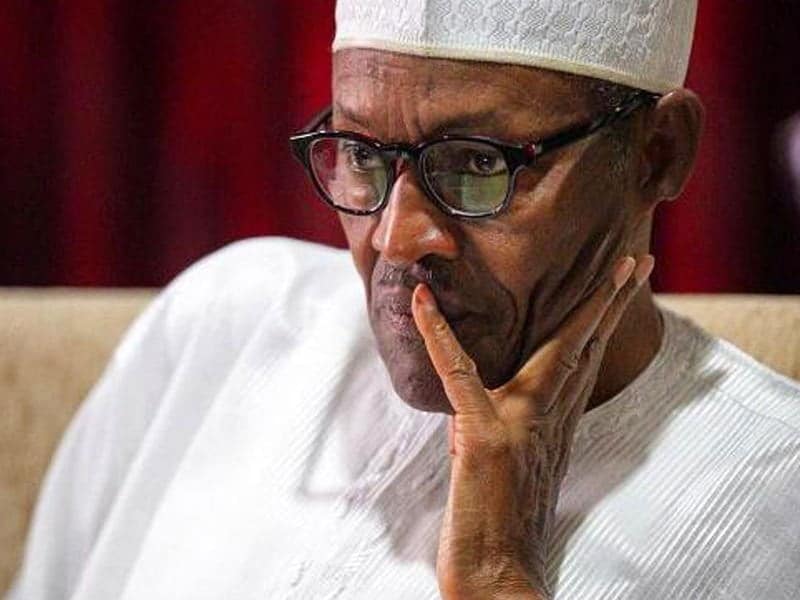 God Will Judge Past Nigeria's Leaders, Says Buhari
President Muhammadu Buhari, has again spoken out against youths who prefer to do nothing but lazy around while their colleagues get busy.
The President made his submission during an interview session with the Voice of America, Hausa service, in Washington, United States yesterday on the heels of a previous statement during his UK visit which has been widely interpreted as him labelling Nigerian youths as lazy.
In his submission, the President said that most youths from the northern part of the country are either uneducated or school dropouts.  He also said God would judge past leaders who misgoverned the country.
The President said,
"You know they say we are between 180 and 200 million people in Nigeria and 60 per cent are the youths below the age of 30.
"In the North for instance, most have not attended school or they abandoned halfway.
"If not because we had favourable rainfall in the past two seasons, most of them have no job, just idling away.
"People like them, even if they go to the South for instance, what they will make will not be enough to even pay their rent let alone feeding, clothing and transport back home.
"That has not been explained enough and you know the media, especially the print, are simply doing whatever they like.
"We had two successful farming seasons, people went to farm and did very well, but no one is talking about that; only insults.