Nigeria Breaking News Headlines Today Wednesday, 2 May 2018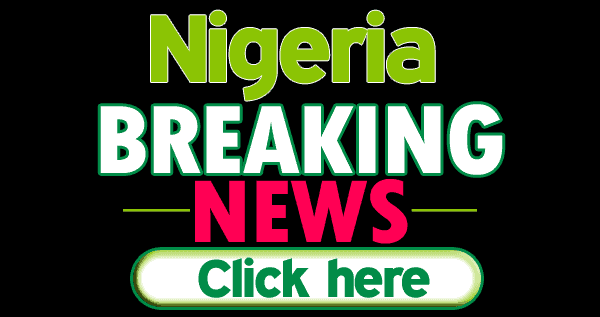 This is a roundup of some of the breaking news in Nigeria for Today Wednesday, 2 May 2018
Buhari's Visit To U.S. Will Open Up American Market For Nigerian Goods – Lawyer
Daniel Agada, a Corporate and Commercial Law expert, says that President Muhammadu Buhari's visit  to the U.S. will further open up the American market for Nigerian goods.
 Agada told the News Agency of Nigeria (NAN) in Abuja on Tuesday that  the visit apparently signified a thaw in bilateral relations between the two sovereign states.
Read more details here
President Buhari Approves Recruitment Of 6,000 Policemen
President Muhammadu Buhari has given approval for the recruitment of additional 6,000 policemen to join the current Police Force as part of fresh measures targeted at addressing the various security challenges facing the country.
The development was disclosed by the President during a special interview session with Voice of America, Hausa service, in Washington, United States on Tuesday morning.
Read more details here
Workers Should Be Paid Least N50,000 Minimum Wage, Says Ekweremadu
Ike Ekweremadu, the Deputy President of the Senate, has stated that he is committed to ensuring that the Nigerian workers' demand for an upward review of the monthly national minimum wage is adequately seen to.
The Deputy Senate President through the goodwill message issued by his Special Adviser on Media,
 Mr. Uche Anichukwu
 on the occasion of the 2018 edition of 
International Workers' Day.
Read more details here
2019: It's Time For Old Politicians To Retire – Moghalu
A former Deputy-Governor of the Central Bank of Nigeria, Kingsley Moghalu,has said that Nigerians can collectively kick against corruption by disgracing those perceived to be sharing the nation's treasury.
The presidential aspirant said this today in his address on The Platform, a programme organised by The 
Covenant Christian Centre
 in Lagos.
Read more details here
There Is No Fire Incident At Cbn Head Quarters, Says Spokesman
Reports that the Central Bank of Nigeria (CBN) head office building is on fire are false,  says the CBN acting Director, Corporate Communications, Mr Isaac Okorafor.
According to Okorafor,  the rumor started when a passersby saw a pall of exhaust from the CBN generator house and mistook it for fire.