Masked DSS Operatives Takeover Security At National Assembly Complex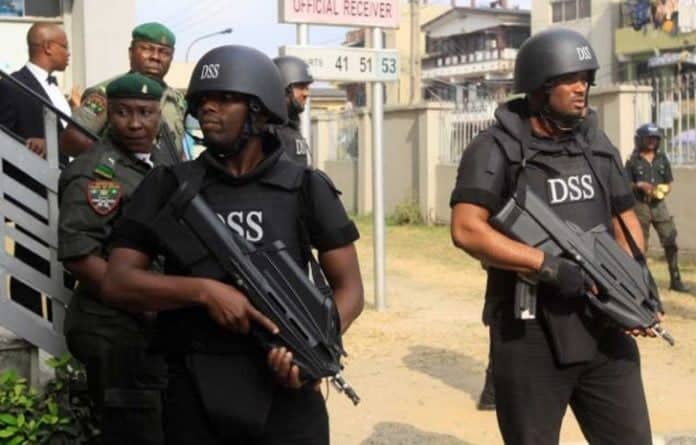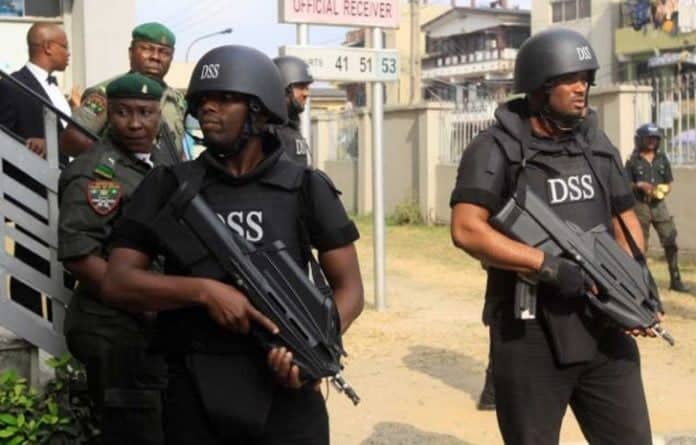 Security at the National Assembly complex has been heightened with gun-bearing and masked operatives of the Department State Services (DSS) seen manning strategic locations within the parliament building especially the entrance into the lobby and Senate chamber where the mace was stolen two weeks ago.
Police personnel have also been increased and were seen at different areas supporting Sergeant-at-arms personnel in the screening of workers and visitors to the White House and other entry points of the National Assembly.
Senators were being asked to go into the main entrance or White House building of the National Assembly with only one aide while all others were asked by security personnel to go directly to their offices using other entry points rather than accompanying the lawmakers to either the Senate or House chamber.
The armed and masked personnel, bearing Tavor assault rifles, are said to be deployed by the DSS as part of the new security measures at the National Assembly complex announced by Senate President Bukola Saraki during plenary last week.
Last week, Saraki had pleaded with constituents and other Nigerians visiting the complex henceforth to exercise patience as the leadership of the National Assembly was working hard to provide more security and surveillance.
But the decision to deploy armed and masked personnel within the lobby of the National Assembly has split security agencies charged with safeguarding the facility. Some security sources who spoke with our Correspondent said they had warned against the deployment of DSS masked men saying it may lead to heightened tension among lawmakers, workers, journalists and visitors but the advise was ignored by the DSS.