Man Arrested For Impersonating Magu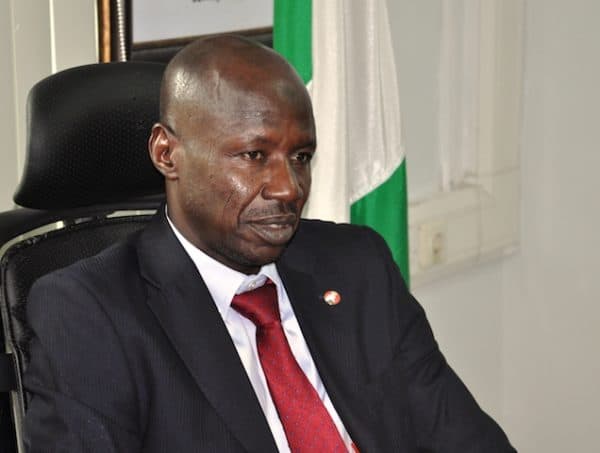 One Felix Idowu, accused of impersonating the Acting Chairman of the Economic and Financial Crimes Commission (EFCC) Mr Ibrahim Magu, has been arrested.
EFCC Spokesman,Mr Wilson Uwujaren, In a statement today, described the suspect as a real estate agent and a graduate of political sciences.
He explained that the suspect was found with documents which carried forged signatures of the EFCC boss.
"Prior to his arrest, the EFCC received intelligence report that the suspect, while posing as an operative of the EFCC, requested for money in order 'to kill' a petition purportedly written against the complainant.
"The EFCC swung into action by asking the complainant to play along. In the process, Idowu was asked to liaise with the complainant's personal assistant, who was an EFCC undercover agent.
"While interacting with the undercover agent, the suspect was lured to a popular supermarket in Wuse 2, Abuja, where he was arrested on Monday, April 30.
"Upon search of his Lexus EX 350 car, a lot of documents were recovered including a letter of investigation activities on a fake EFCC letter-head paper with 'Ref No: CTGI/6/vol.1'.
"Also found was a letter of a petition written to EFCC with 'EFCC stamp received' bearing Magu's forged signature,'' he said.
According to News Agency of Nigeria (NAN), impersonation of the EFCC boss and other of its officials had be a major source f concern for the commission lately.
The commission has issued several alerts in recent times to warn members of the public against fraudsters using Magu's name for extortion.