IGP Has A Track Record Of Disobeying Orders – Saraki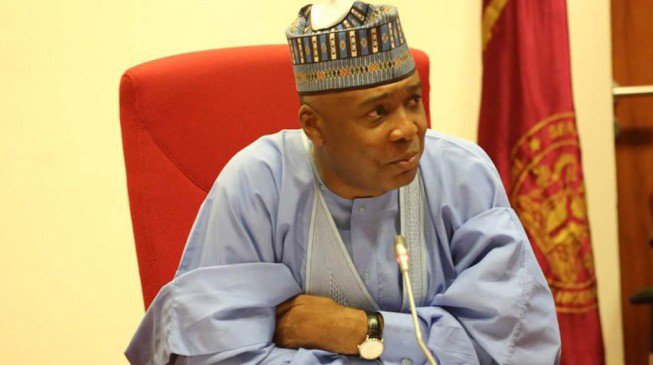 Senate President Bukola Saraki said the Inspector-general of police (IGP), Ibrahim Idris, refusal to appear before the senate hasn't surprised him at all.
Recall Naija News reported that the senate summoned the IGP twice over the allegations that Dino Melaye, senator representing Kogi west was maltreated, and also to brief the lawmakers on the killings in differnt parts of the country.
Saraki however said that he isn't surprised as the IGP also disobeyed President Muhammadu Buhari when he was given orders to relocate to Benue State until the killings are over but did not spend up to 24hours in the state.
"Again, we cannot say it is just to us because the president told us that he told him to go to Benue and the man refused to go," Saraki said.
He said that failure by the IGP to appear before the senate endangers democracy
"Under constitutional powers, it is required of the IG to come and give a report on the incident involving a colleague and the incessant killings happening in the country," he said.
"Since beginning of the year, over 500 or 600 have been killed and we believe that the man in charge of enforcing this does not think he needs to sit down with senate to engage with us when there is something wrong somewhere.
"He has felt that he cannot come and wants to delegate it to a junior to come. No IG has ever refused to appear before the senate since we started practicing democracy. I don't think that has happened before. But we must know these actions are danger to our democracy."
He asked the senate leader and the chairman of committee on police affairs to "engage with the executive and send our position."
"So let us hold and give them time within a week and come back to us and I am sure that wisdom would prevail," he said.