Employee Threatens Employer With Kidnap After Been Sacked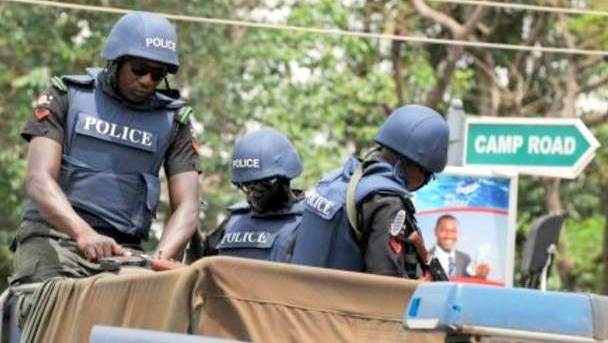 Man Threatens To Kidnap Ex-Boss Over Sacking
A man identified as Victor Joseph, has been arrested by the Zone 2 Police Command after been alleged of threatening to kidnap his former Indian boss, Mr. Piush Kumar.
Joseph, who is an indigene of Okpo in Kogi State was reported to have sent text messages to Kumar, threatening that he would kidnap his former boss if some amount of money was not paid into his account.
The boss who did not find the threat funny, reported him to the Assistant Inspector-General of Police, Zone 2, Adamu Ibrahim, who directed operatives of the command to investigate the case.
Detectives, who allegedly linked the messages to Joseph, were reported to have arrested him on Thursday, April 19, 2018.
CSP Dolapo Badmos, the Zone 2 Police Public Relations Officer, while confirming the incident on Tuesday, said the suspect confessed to the crime.
She said, "The suspect before the incident was working for the Indian national, who is an employee of the Stallion Group of Company. He was sacked on February 26, 2012, which did not go down well with the suspect. He then disguised, using strange telephone numbers, and threatening Mr. Piush Kumar through text messages.
"The man filed a petition to the Assistant Inspector-General of Police, Zone 2 Command, complaining that he received text messages from strange telephone numbers directing him to pay some amount of money into a stipulated account or else he would be kidnapped and likely murdered.
"At the receipt of the petition, the AIG detailed operatives of the anti-kidnapping unit to unravel the case. Investigations led to the arrest of the said Victor Joseph on April 19, 2018, at the Oshodi area of Lagos.
"Upon interrogation, the suspect confessed to have, in connivance with some other persons, been the brains behind the threats. He stated that since his sacking, he was not happy with his employer and that he had been looking for an opportunity to deal with him. The suspect has since been pleading for forgiveness."
Badmos said the command had allayed the fear of Kumar, adding that the suspect would be charged to court at the end of investigations.