Absence Of Third Defendant Stalls EFCC's N4.6b Money Laundering Case Against Fani Kayode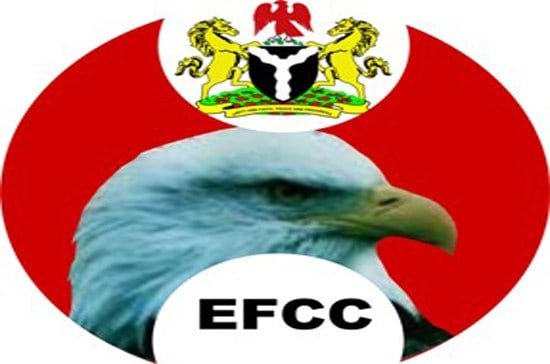 Court Forced To Stall EFCC's N4.6 billion Money Laundering Case Involving Fani Kayode And Two Others
The Federal High Court, Lagos has had to drag the N4.6 billion money laundering case involving former minister, Fani Kayode and two other individuals.
The drag was caused by the absence of third defendant, Yusuf Danjuma at the Federal High Court, Lagos.
Danjuma, who is charged alongside with the ministers, is said to be hospitalised in Kaduna.
Danjuma, a former Chairman of the Association of Local Governments of Nigeria (ALGON), the two ex-ministers, FemiFani-Kayode (Aviation) and Nenadi Usman (Finance)- and a company, Jointrust Dimentions Nigeria Ltd, are facing a 17-count EFCC charge bordering on money laundering
All the defendants have however, pleaded not guilty.
The case which was scheduled for continuation of cross-examination of a prosecution witness could not go on because of the absence of the third accused.
Naija News learnt that when the case was called on today, Mr Nnemeka Omewa, announced appearance for the EFCC, while Messrs Abiodun Owonikoko (SAN), Norrisson Quakers (SAN) and K.C Nwofo, appeared for the first, second and third accused respectively.
The third defence counsel informed the court of the absence of the third accused.
Nwofo told the court that he received a call in the early hours of yesterday (Tuesday) from the wife of the third accused, who informed him that the accused slumped in the bathroom while having a shower.
He said the wife had called out neighbours who joined in taking the accused to the hospital.
According to defence counsel, the incident occurred in Jere in Kaduna.
Nwofo told the court that since he had yet to get a copy of the hospital diagnosis, he could not comment on the exact health condition of the accused.
He promised to get details of the diagnosis from the hospital and make same available to the court.
Other defence counsel agreed to the request for adjournment by the third defence counsel.
In his reaction, the prosecutor, (Omewa), confirmed to the court, the position as stated by defence counsel.
He said the case was slated for continuation of cross-examination, adding that since the request for adjournment was on health grounds, especially as put forward by the counsel, he would not push further.
Omewa also agreed with the request for adjournment.
In his remarks, Justice Rilwan Aikawa, noted that generally all the defendants had always been present in court for trial, adding that he will treat the excuse as exceptional.
Following agreement of all counsel in the case, the court adjourned the case until June 11 and June 12 for continuation of trial, while he vacated the prior dates of May 3 and May 4.
The accused were alleged to have committed the offences between January and March 2015.