Workers Day: Kalu Urges Public and Private Sectors To Look Into Workers' Welfare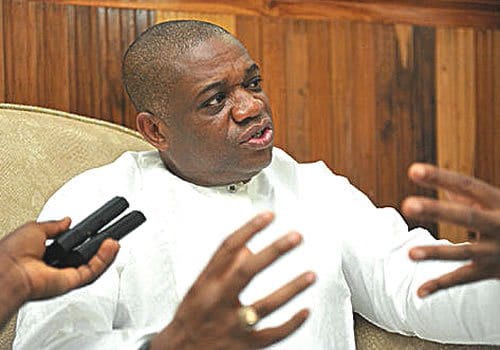 Former Governor of Abia State, Dr. Orji Kalu Calls For A Regular Review of Workers Wages And Salaries
Former Governor of Abia State, Dr. Orji Kalu, has urged public and private establishments in the country to accord high priority to the welfare of workers in their various organisations.
Kalu made the appeal in a statement issued on his behalf by his Special Adviser, Mr Kunle Oyewumi, in Abuja, yesterday, to commemorate the 2018 Workers' Day.
In the statement, Kalu said all tiers of government must provide conducive working environment to enable workers demonstrate their intellectual capacity.
In acknowledging the contributions of Nigerian workers to nation-building, the former governor said no nation can develop without a vibrant labour force.
"Nigeria is blessed with enormous human capital…the labour force is being celebrated across the globe owing to the key role they play in national development.
"The demography of Nigeria is such that if workers are motivated to work aggressively, the nation will quickly take its rightful place in the comity of nations.
"As an employer of labour, I do understand the pains of workers and, as such, it is important for both employers and employees to always reach a compromise on work hours, wage and salaries, insurance and other benefits for workers," Kalu said.
He also emphasized the need to periodically review the labour laws with a view to accommodate emerging trends.
"The Nigerian labour laws must be periodically reviewed to accommodate new developments across the globe.
"While I urge government at all levels to protect the interests of workers, may I also task the labour force to increase productivity.
"Only a vibrant labour force will take Nigeria to its desired level," Kalu said.