Nigeria Breaking News Headlines Today Tuesday, 1 May 2018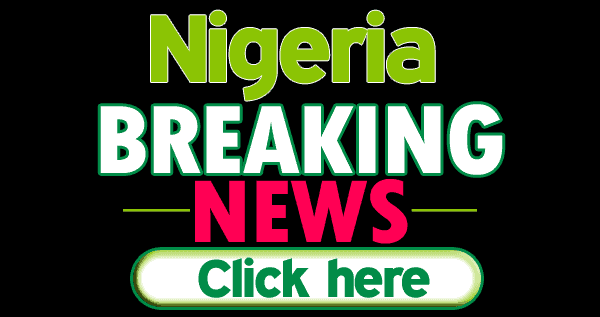 This is a roundup of some of the breaking news in Nigeria for Today Tuesday, 1 May 2018
Buhari's Administration Is The Biggest Disaster In Nigeria's History – Junaid Mohammed
"We are having a man who in terms capacity, leadership is the worst we have had in the history of this country and a leader who believes that his job is to make noise about fighting corruption but in actual fact, making the fight against corruption be to the benefit of himself, his immediate family, extended family, in-laws, relations and friends. That is the Nigeria we have today".
Dr. Junaid Mohammed, a Russia trained medical doctor and second republic member of the House of Representatives, who is also a close ally of President Muhammadu Buhari said this in an interview with Vanguard on some contemporary national issues ahead of the 2019 general elections.
Read Full Speech Of Buhari During The Working Lunch On His Visit To The United States
Mr. President,
Senior Government officials,
I have just had excellent discussions with President Trump and I would like to reiterate my immense gratitude to you, Mr. President for your kind invitation and the very warm and generous hospitality extended to me and my delegation since our arrival in the United States;
Why I Did Not Discuss The "Shithole" Comment With Trump – Buhari
Nigerian president Muhammadu Buhari today said he did not discuss the vulgar remarks allegedly made by President Donald Trump's about African countries during his visit to the white house because he wasn't sure if Trump truly made such comments.
Buhari, who is the first Africa president to meet Trump since he was sworn in January 2017, is currently in the US for bilateral talks after he was invited by the American president.
Trump Applauds Buhari On A Job Well Done In Security Sector
US President Donald Trump says President Muhammadu Buhari has done "a great job" in securing Nigeria, and working towards its total deliverance from insurgency.
This he said, while hosting Buhari at a joint press conference today in Washington DC.
Buhari Is Not The First African Leader To Visit Trump – Reno Omokri
Former aide to ex-President Goodluck Jonathan, Reno Omokri, has faulted presidential spokesman, Garba Shehu's claim that President Muhammadu Buhariis the first African leader to visit US President, Donald Trump.
Trump Wants To Visit Amazing Nigeria