How Malpractices Can End In WASSCE – Experts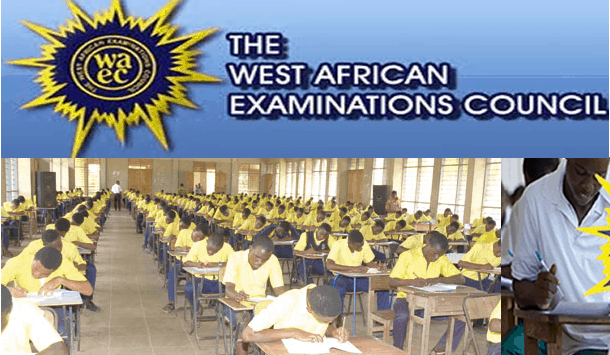 Attention Must Shift To Entrepreneurship, Not Certificates – Expert
Experts believe that efforts to check examination malpractice in Nigeria may prove futile if the current perception of merits by citizens are not changed.
This is coming in after allegations of leakage in the ongoing West African Senior School Certificate Examinations (WASSCE), with some websites selling answers to students.
According to professor of political economy and management expert, Pat Utomi."When the society is more entrepreneurship-driven and people prosper for what they produce, rather than presenting a certificate and getting a job, then the issue of exam malpractices will decrease, because it is not the certificate you are bringing that will make a difference, but your ability,"
He said "while the West African Examination Council (WAEC) may try different methods to curb malpractices, the bottom line is that we have created a public culture in which there is a complete disregard for merit by people who just want to cut corners".
"Young people and their parents need to realise that such acts shortchange the individuals and the society, because no society will make progress, if it does not have a means of determining merits and demerits." He added.
He said even though students can cheat their way to a good result, "eventually, when you go out into the world to compete, if you don't know it, you don't know it".
"As soon as the society becomes more output-oriented, that is people being valued based on their output, many who cannot perform will fall by the way side."
Utomi said it was painful that the problem has degraded the Nigerian educational system. According to him, "When some of us went abroad in the 70s, Nigerian university degrees where highly regarded. But today, some people have all kinds of doubts.
"Some universities will make you go through remedial processes, because you are carrying a Nigerian degree, whereas in truth, you might be much better than their own graduates. But because of this, the credibility of the whole system is at stake, and we are paying a dear price as a country."
Former Chief lecturer at the Yaba College of Technology (YABATECH) and Chief Executive Officer, ICON Training and Consultancy, Dr. Patricia Akumabor, also shared Utomi's view, saying: "It's a pity that the society is rotten to the extent that parents aid and abet examination malpractices.
"Unless we stop laying emphasis on certificates, these things won't stop. We are so particular about paper qualification. People should be tested on skills and abilities."
WAEC, however, has denied claims its examinations were leaked.
Its spokesperson, Damian Ojijiogu, told newsmen "If there was a leakage of any of our papers, we would have cancelled that paper, reprinted, and re-conducted the examination. We would not allow the exam to go on."
Instead, he blamed supervisors and school proprietors, who could "liaise with those who are hell-bent on cheating, because they have the key and can open the bag, take a snapshot and send to their cronies to solve."
He added: "We have not recorded any leakage since the beginning of this exam. Our position on the issue is this – we are aware of the websites mentioned, and we are on those platforms. We have the bank account details, phone numbers and names of such operators.
"Everyday of the exam, we subscribe to them, because we are particular about the false claims that you can get answers to questions two days before the exams. Nobody has been able to establish that, because such never happened."
In a statement, WAEC added: "Our monitoring and investigations of the ongoing examination have established the fact that certain school principals, invigilators, supervisors and candidates who had succeeded in smuggling mobile phones and other electronic devices into the examination hall, snap the question papers after the examination must have commenced and forward to their criminal collaborators who in turn provide solutions to the questions and send to their subscribers via rogue websites, SMS, WhatsApp and other social media."
But Akumabor, unconvinced, insists the examination body has a case to answer. According to her, "There must be a link from WAEC that sells the question papers to them. WAEC has to be probed."
Stressing she has worked "as an examiner with WAEC for so many years", Akumabor noted: "In the past, security was very strict. You cannot lay your hands on the question paper.
"Even some of the staff of WAEC at that time wrote the General Certificate of Education (GCE) and they didn't see the questions before they went into the hall".
"So, what is the security situation at WAEC now that website operators can access the question papers and answers too?"