Just In: Twin Bomb Explosion Kill Many People Inside A Mosque In Adamawa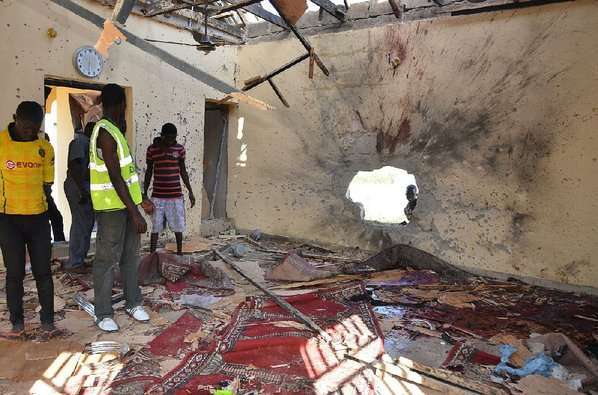 Many Feared Killed In Suicide Explosion At Adamawa Mosque
A bomb blast has occurred inside a mosque in Mubi, a town in Adamawa State.
The explosion occurred today's afternoon at a mosque in Wuro-Burode were worshippers  are holding Zuhr (Afternoon ) prayer, Naija News understands.
The chairman of Mubi North Local Government, Alhaji Musa Bello, confirming the incident, said the explosion occurred around 1 30 pm.
"All I can tell you for now is that I am on my way to the scene to help in evacuation of casualties. Nobody can tell you the number of dead and injured for now," he said.
The explosion was reportedly caused by a teenage boy who set off his suicide vest. A resident of Mubi, who simply identified as Buba also said the two explosions occurred in a mosque and a second hand clothes market.