I Prefer Buhari To Obasanjo, Oba Of Lagos Confesses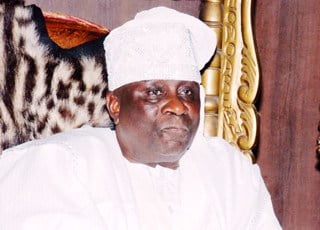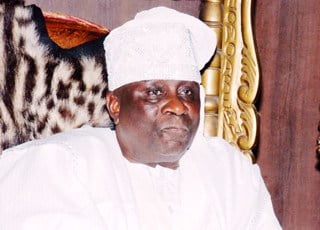 Oba Rilwan Akiolu, the Oba of Lagos has admonished Nigerians to give Nigerian President Muhammadu Buhari another opportunity to serve them in 2019.
The Oba of Lagos, while speaking at the opening ceremony of the 17th Lagos Housing Fair, on Monday, said that another term in office would give the President another chance to compliment his first term efforts.
Punch reports that the traditional ruler stated that he preferred Buhari's administration to that of former President Olusegun Obasanjo, adding that President Goodluck Jonathan would also have been a better leader if he was not a victim of circumstances, who allowed some people to use him.
"Buhari has to do more, I agree, but we all have to assist by giving him another four years and see where he will take Nigeria to. I am supporting what is good for Nigeria.
"In 2011, Buhari sent Tony Momoh to me that he was coming to meet the leaders of Lagos in my palace by 1pm, he came by 3pm and said he was delayed by bad roads and traffic. I told him he caused it because he cancelled the metro line of Lagos State in 1984. I told him I would not tell Lagos people to vote for him.
"But in 2015 when he came, it was on a Friday, he came with my son, Bola Tinubu, and I noticed that for 20 minutes it rained. It occurred to me that God is going to favour this man.
"I prefer Buhari to Obasanjo. Obasanjo keeps deceiving people for what he is after. But if Buhari is given another chance and God gives him good health and he chooses the right people to work with, Nigeria will be a better place." he said.
The king who said that the move by the National assembly to sack security chiefs in the country would not help the security issues in the country, adding that there is the need by the Federal Government to review the security policies of the country.
"What the government was supposed to do 20 years ago, they did not do it. Many years ago, I suggested to them to revisit all national security policies. If you sack all the security service chiefs, the same set of people will still come back," he said.