Ex-Trump Aide Maintains He Called African Countries Shithole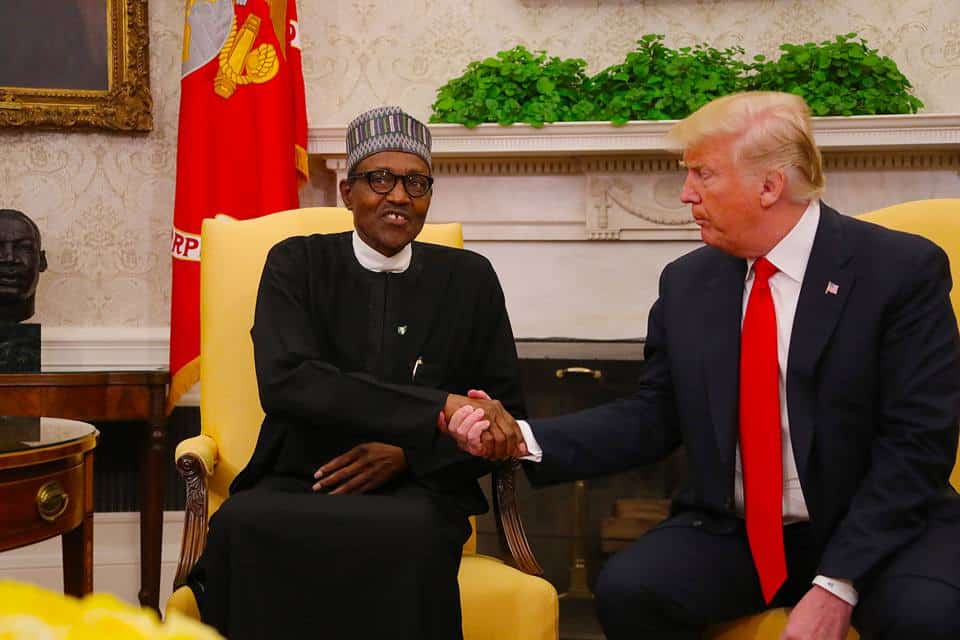 A former White House staff Monday said President Donald Trump called some African countries 'shithole'.
Omarosa Manigault-Newman, a former director of communications for the Office of Public Liaison in the White House under Trump, confirmed that Trump made the statement, when President Muhammadu Buhari who is presently on a visit to the white house said the "ShitHole" Comment was not part his his agenda of discussion with his American counterpart.
"President @MBuhari FYI he said it," she said in a tweet addressed to Buhari.
Earlier, Naija News reported that President Buhari said he wasn't sure if Trump made such comments.
"I am not sure about the validity or whether that allegation against the President was true or not, so the best thing to do for me is to keep quiet,"
Buhari's comment was in spite of Nigeria describing the offensive remark as "deeply hurtful, offensive and unacceptable" in January.
Trump came under fire early in the year after he reportedly called some African countries 'shithole' at a private White House meeting on January 12. But he denied making the comment and labelled his accusers as fake news peddlers.
"We didn't discuss it, because the president knows me, and he knows where I'm coming from and I appreciate that. We did not discuss it," Trump said.
He, however, insisted that there are "some countries that are in very bad shape and very tough places to live in."
Omarosa, a reality TV star, left Trump's administration on January 20 after accusations that she held a bridal shower at the white house.