Trump Applauds Buhari On A Job Well Done In Security Sector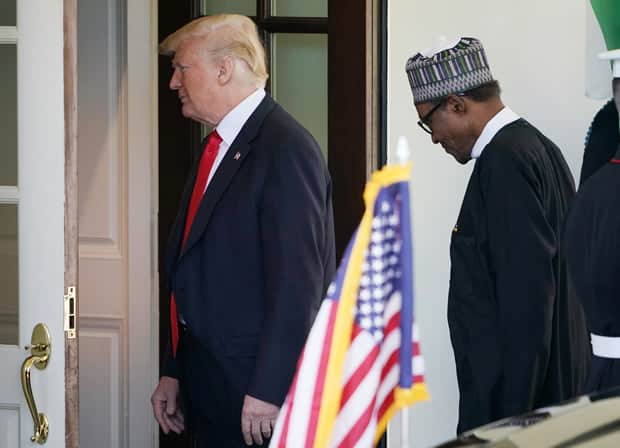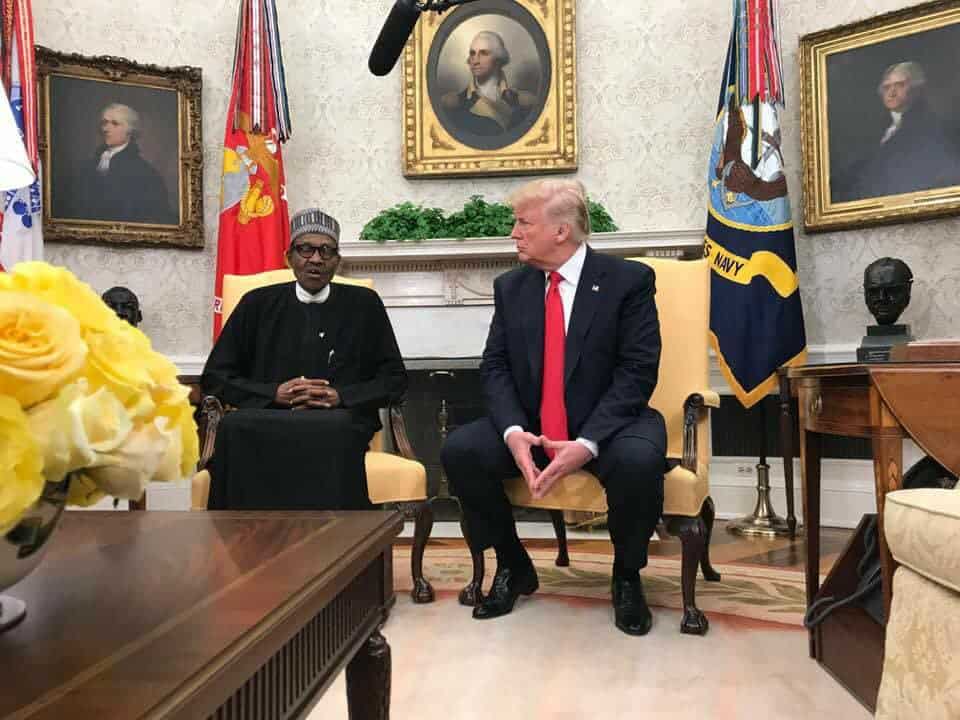 US President Donald Trump says President Muhammadu Buhari has done "a great job" in securing Nigeria, and working towards its total deliverance from insurgency.
This he said, while hosting Buhari at a joint press conference today in Washington DC.
The president is currently on an official visit to the US.
While responding to a question directed at Buhari, to convince him (Trump) on why he should retain the US Army to fight insurgency in Nigeria, Trump said: "The president, as he says, has come a long way; they are doing a great job (on the war against insurgency).
"We are contributing to that job, but they have done a great job. What we want to do with that is that we want to open Nigeria and other countries to trade.
"I have great respect for the president."
He, however, added: "We are spending tremendous amount of money on policing the world but that should not be our priority. We want to police ourselves."