South Korean Wants Nigerian's Support In Reconciliation Process With North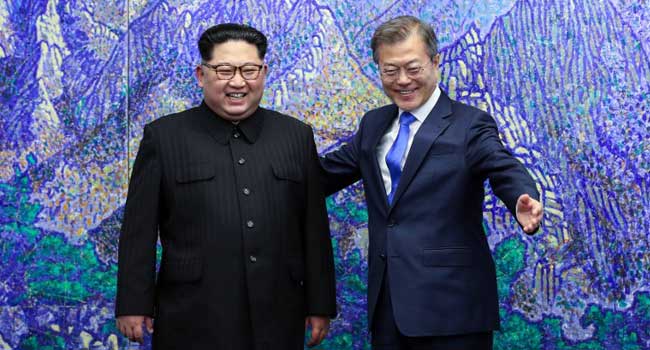 Nigeria has been called upon by the Democratic People's Republic of Korea (DPRK) to support the reconciliation process to endure peace in the Korean peninsula.
The Ambassador of South Korean to Nigerian made this call in Abuja while addressing newsmen on Monday.
"As a leader of African continent and beyond, I look forward to seeing Nigeria government support in the process of bringing peace to the Korean Peninsula," In-tae said.
He stated that Nigeria has a lot to benefit from stability and peace in the Korean Peninsula, while adding that the missile program of the North Korea is a threat to the world which Nigeria part is of.
"The world is a global village and North Korea's missile programmes affect the whole world.
If the process of peace in the Korean peninsula is supported, the world will also have hops of peace".
Naija News recalls that the Lead of the Democratic People's Republic of Korea, Jong Un Kim and the President of South Korea held the inter-Korean summit.
"During the summit, the two leaders shared a firm commitment to bring a swift end to the cold war relics of long division and confrontation and move to an era of national reconciliation, peace and prosperity.
"As you are all aware, the international community has shown nothing but welcome and support to this historic summit,'' the envoy said.
Meanwhile, North Korea leader declared an end to Nuclear tests in the Country.