Obasanjo's Coalition Accuses Buhari Of Campaigning While Nigerians Are Been Killed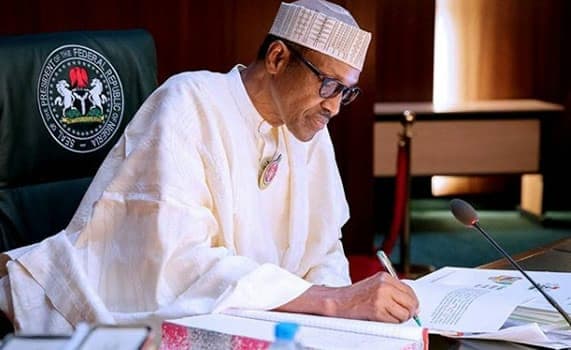 Buhari Insensitive To Killings In Nigeria – CNM
President Muhammadu Buhari has been slammed by the Coalition for Nigeria Movement led by former President Olusegun Obasanjo for campaigning in different parts of the country despite the killings in some parts of the country, particularly in Benue State.
Mr. Akin Osuntokun, the spokesman for the CNM, revealed that the President's visit to Bauchi State to campaign less than 24 hours after several persons were slaughtered in Benue State was the height of insensitivity.
In a statement titled, 'Fiddling while Nigeria is burning,' the CNM urged the President to put the security of Nigerians' ahead of his political ambition.
The statement read in part, "Mid last week, the regime of massacres in Benue State attained another height in the invasion of a church where two Catholic priests and indeterminate number of the congregation were butchered.
"This tragedy was casually reinforced by the decision of President Buhari to proceed on a campaign tour to Bauchi in careless and insensitive disregard of the intensifying Benue calamity. This peculiar attitude has become all too familiar and characteristic of President Buhari.
"Something of the unfolding national calamity can still be salvaged in the unlikely event that the President sees fit to mend his ways going forward. Were the President to continue to prioritise his re-election bid over the security and well-being of Nigerians, he would be putting the corporate existence of the country at risk."
The coalition also hailed the United States' Department of State for its report last week which accused the Buhari administration of failing to effectively tackle corruption and human rights abuses.
The CNM said the failed attempt to recall Senator Dino Melaye of Kogi-West despite his 'unjust arrest' was evidence that Buhari was running a government similar to totalitarian under former President François Duvalier of Haiti.