Nigeria Breaking News Headlines Today Monday, 30 April 2018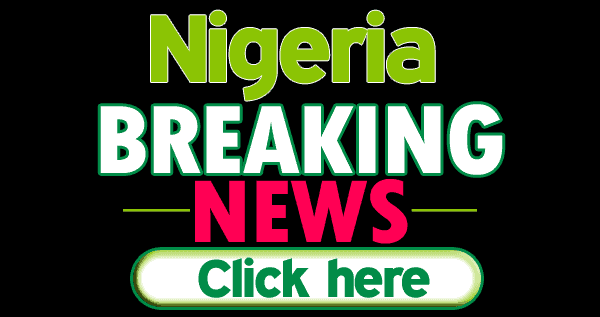 This is a roundup of some of the breaking news in Nigeria for Today Monday, 30 April 2018
Buhari Is Healthy Enough To Contest In 2019 – Lai Mohammed
The Minister of Information and Culture, Alhaji Lai Mohammed, has assured the international community that President Muhammadu Buhari is healthy and fit to seek re-election in 2019.
Mohammed, who has been on tour of major media houses and think-tank in the U.S., said there was nothing to fear about Buhari's health as he declared his intention to seek re-election.
Expectations, Opportunities As Buhari Visits Trump At White House
President Muhammadu Buhari would be hosted by U.S. President Donald Trump on Monday at the White House to discuss issues, including fighting terrorism and economic growth.
Buhari, during the one-day official working visit to the U.S. at the invitation of Trump, would have bilateral meeting with the U.S. president and a working lunch.
Melaye's Recall: INEC Only Concerned About Transparency
The INEC Federal Commissioner in-charge of Kogi, Kwara and Nasarawa states, Alhaji Mohammed Haruna, made the statement in Lokoja shortly after the end of the exercise.
Haruna said that the main concern of INEC was to ensure transparency in the process, insisting that the organisation was neutral in the bid to recall Melaye from the Senate.
APC Cannot Take Over Delta – Senator Amori
Senator Ighoyota Amori, Political Adviser to National Chairman, Peoples Democratic Party (PDP), has described All Progressives Congress' (APC) target to take over power in Delta in 2019 as "unrealisable dream".
Amori told News Agency of Nigeria (NAN) in Abuja that APC had no structure in Delta to win any election, adding, however, that it was entitled to such ambition, "but it will remain a dream".
Melaye Survives Recall As INEC Releases Results Of Signatures Verification
The bid to recall Senator Dino Melaye from the Senate has finally crashed as only 5.34 per cent of the total 188,500 signatories to his recall petition were verified in an exercise held on Saturday.
The result of the verification released early Sunday in Lokoja by the Independent National Electoral Commission (INEC) showed that 39,285 of the signatories were verified, out of which only 18,762 signatures were genuine.
Satguru Mararaj Ji Is Not Dead, Says Aide
Ojo Peter, the spokesmen of Sat Guru Maharaji, on Saturday confirmed that his boss Maharaji was in perfect health condition, adding that the rumour of the death of his principal was a mischievous attempt concocted by disgruntled elements in the society.
News about the death if Sat Guru Maharaji surfaced online as Some social media users had on Friday posted about his demise only to be discovered that he was not dead. While some of those circulating this false news apologize for during so, other deleted their post concerning the rumour.