NEM Passes Vote Of Confidence On Garba Chede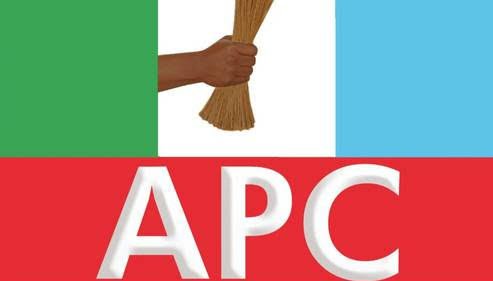 Northern Emancipation Network (NEM) Raises Support For Chede
The Northern Emancipation Network, NEM, has passed a vote of confidence on Hon Garba Chede Hammanjulde, representing Bali/Gassol federal constituency in the House of Representatives.
Restating confidence in the Legislator after a meeting in Abuja, the group called on the people of Bali/Gassol to continue to show support for their "illustrious son" and to shun those who are intent on standing between them and the commendable constituency services he has been rendering.
A statement signed by the Taraba State coordinator of the group, Comrade Abubakar Adamu, said Chede stands tall in his unbending concern for his constituents whom he frequently visits to foster understanding and attend to their immediate needs.
"As testimony to this, Chede is the only legislator in Taraba State to be recognised for the Outstanding Federal Legislator in Constituency Outreach award by the Legislative Writers Forum of Nigeria.," the group said.
The group also thanked the people for the orderly manner in which they always conduct themselves anytime the legislator visited, which is often.
They pointed out that so far, Chede stands as the only legislator in Taraba that nurtures and promotes the ideals of the All Progressives Congress, APC, by always interfacing with party executives in the state to show appreciation and encourage them.
"We are particularly grateful for Hon. Chede's latest visit at which he distributed millions of Naira worth of materials for the uplift of critical stakeholders and party leaders across the constituency.
"Items distributed at this visit alone include three cars, 30 motorcycles, 25 modern automated sewing machines, 25 hair dressing equipment, 25 barbers equipment, 30 giant generator sets and 300 wrappers.
"Beneficiaries of this kind gesture included all APC local government and ward chairmen in all the local government areas that make up the Bali/Gassol federal constituency.
"Other beneficiaries include several youth and women groups across the constituency," the group noted.
The group urged the constituents to reciprocate Chede's gesture by continuing to recognize his concern for their well-being and overall welfare which will in turn encourage him to further render them quality representation.
It described Chede as one politician whose chief qualities are his characters that are natural, backed by skills, experiences, intelligence, integrity, with instincts – all combined together to achieve his goals, and the overall happiness of the people he represents.
"Chede's selling point as a politician is honesty, which makes him trustworthy and reliable; he captures the essence of truth, displays sincerity and practices what he preaches," the group added.