Governor Yahaya Bello Speaks On Dino Melaye's Arrest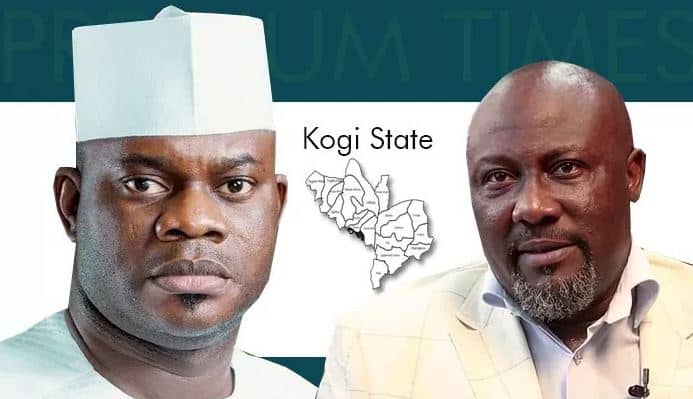 Governor Bello Reacts To Dino Melaye's Arrest
The governor of Kogi state, Gov. Yahaya Bello over the arrest of Senator Dino Melaye, has saluted the Nigeria Police for carrying out their "lawful duties" in arresting the senator representing the Kogi West.
The governor in a chat with news men, revealed that he read about the ordeal of the embattled lawmaker in the media.
"I read it in the news and watched it on television as law enforcement agencies are carrying out their normal lawful duties and that is all I can say about that," he said.
Gov. Bello also stated that President Muhammadu Buhari has the support of All Progressive Congress members.
"As for the party, we have a strong and purposeful leader in the person of President Muhammadu Buhari who is giving us leadership and direction and everyone of us in APC will align with him one hundred percent," he said.
Watch interview below: