Pregnant 17 years Old girl Takes Her Own Life in Rivers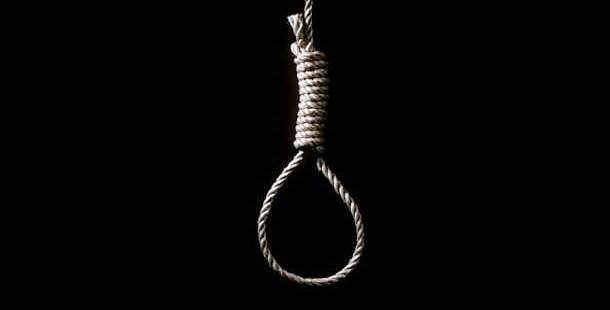 Pandemonium became the order of the day in Apamini Anex Road in Rumuokoro community, Obio/Akpor Local Government Area of Rivers State, when a pregnant 17 years old girl in the community named Abibatu, took her own life.
The girl who was confirmed to be a student of a secondary school, consumed insecticide, which eventually choked her to death.
The parents of the girl had lambasted her for getting pregnant for a yet to be named person that faithful day. than she purchased the insecticide from one of the shop owners in the neighbourhood, who were not aware of her plans to commit suicide.
A source from the area disclosed that Abibatu's corpse was found on Saturday morning with her mouth reeking of the insecticide she had gulped.
"On Saturday morning, we woke to hear that the girl was dead. We later learnt that the girl drank mosquito killer. We also heard that the parents were angry with her because she got pregnant. She might have committed suicide because of the shame.
"We know her as a very calm person and we never knew she was capable of such act; we never knew she could take her own life in such a manner," the source, who does not want his name mentioned said.
In an Interview granted by the State Police Public Relations Officer, Mr. Nnamdi Omoni, in a telephone interview that though the matter had not been reported to the police, he was aware of the incident.
Omoni said, "I heard that the parents chased the girl out of the house after they noticed she was pregnant. But the girl went and committed suicide.
"But the parents appear to be afraid to go to the police. For now, nobody has come to report that matter. The Command is not aware because there is no complaint before us."