Buhari, Saraki, Dogara, Others Grace SGF's Daughter Wedding (Photos)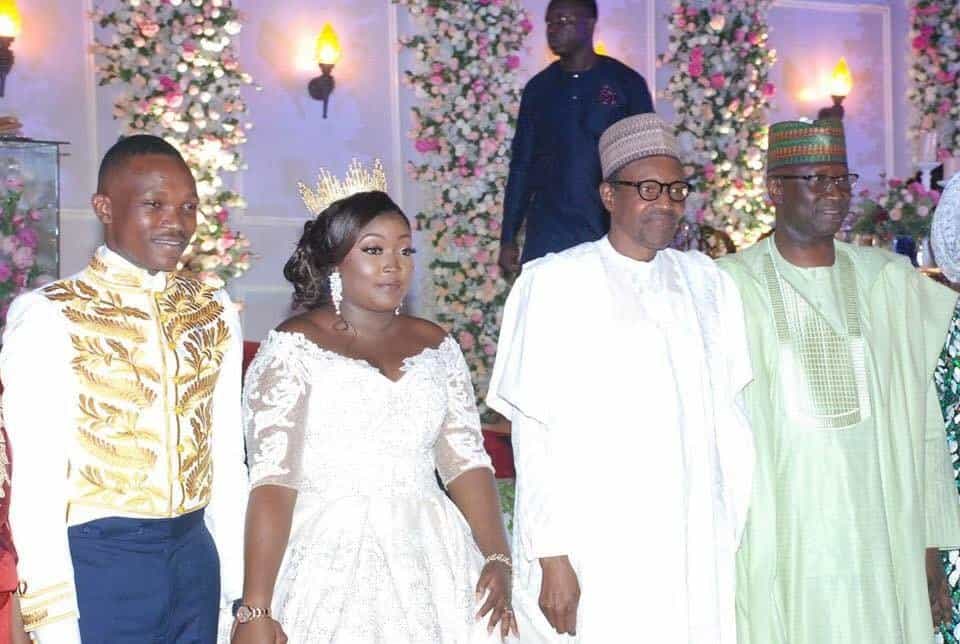 Political heavyweight like President Muhammadu Buhari; Senate President, Bukola Saraki; and the Speaker of the House of Representatives, Yakubu Dogara, leader of the ruling All Progressives Congress, Asiwaju Bola Tinubu, were among dignitaries graced the wedding reception of the daughter of the Secretary to the Government of the Federation, Boss Mustapha, on Saturday.
The SGF's daughter, Amanda, was earlier in the day joined in Holy Matrimony to Otelemaba at the Family Worship Centre, Abuja.
While speaking to journalist, the Secretary General of the Federation said "It is a pride of a father that at one point in time you will be giving out your children in marriage or receiving bride into your home. And that is what has precisely happened to us today as a family. I feel very happy and very thrilled about it."
He advice the new couple thus; "Basically, they have received a lot of inductions and training when they went through their pre-marital classes. But as a father, talking out of experience, I'm married for 29 years now, I can assure you that, I wouldn't say I have done badly, my candid advice to them is that they should respect each other, think highly of each other, they should remain friends and as much as possible let them make God the centrepiece of their home.
"If they have doubts about things happening around them, let them go back to the author of marriage Himself, which is God.
"So my advice to them is let them remain together through thick and thin. They should not take each other for granted."
When asked how he feels giving out his daughter to another tribe, he said, " I am married to somebody from a different state altogether. I come from Adamawa State while my wife is from Osun State.
"So Amanda is not the first. It is a marriage of unity. Whenever I hear people talking about Nigeria breaking up, I just laugh. The foundations are deep. I have a brother-in-law who is Igbo, I have a brother-in-law who is Urhobo. So our home has always been a small Nigeria whenever we congregate."
Meanwhile, the Ceremony brought together the President, the senate President and the Speaker of the house who were all smiles as the celebration seems to ease up the tension an threat of the impeachment by the National Assembly against the President.