Vote Against Melaye's Recall, PDP Urges Member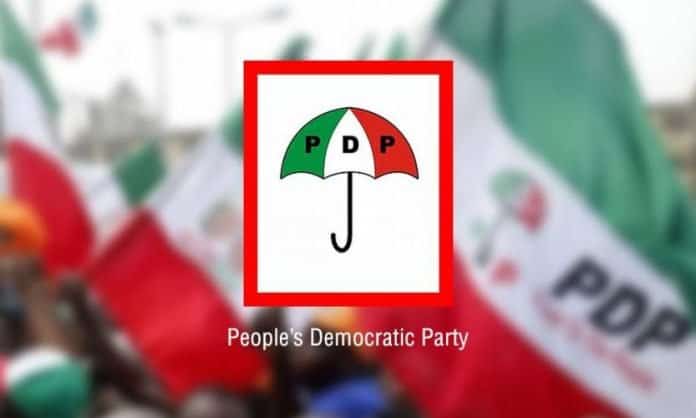 The Peoples Democratic Party (PDP) has instructed its members in Kogi State to vote against the recall of Sen. Dino Melaye during the verification of signatures of petitioners holding on April 28.
The Party , in a statement in Lokoja, stated that it was not in support of Dino Melaye's recall, while urging his party members to distance themselves from the exercise.
Naija News understands that April 28 has been Fixed by the Independent National Electoral Commission (INEC), for the verification of signatures the petitioners that signed for the recall of Melaye.
INEC said that the verification would hold from 8 a.m. to 2 p.m. in 552 of 560 polling units in the seven local governments that make up Kogi West Senatorial District.
In a signed statement by the PDP Director of Research and Documentation, Mr Dickson Achadu, the PDP believes that the attempt to recall Melaye is a product of an internal crisis in the All Progressives Congress (APC).
However, the party said it was in support of the senator's agitation for good welfare for workers and the downtrodden, adding that the state had been made a laughing stock.
The Statement also admonished INEC and security agencies to resist any attempt to subjugate the interest of the people of Kogi West Senatorial District.
Meanwhile, the Police Command in the state has assured the people of Kogi West senatorial district that the exercise would be peaceful and violence-free.
The Police Commissioner, Mr Ali Janga, in a statement, urged them to cooperate with the security agencies to ensure that criminal elements do not hijack the process.
ASP William Aya, in a signed statement said that Janga warned political thugs as well as those who do not have business at the polling units to stay away.
He also admonished members of the public to always make credible information on the existence of criminal elements in any part of the state to the security agencies.