Women Lawyers In Ilorin March Against Rape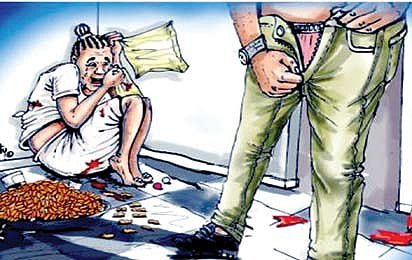 FIDA Observes Anti-Rape Walk In Ilorin
Bordering on recent cases of rape, incest among others, the International Federation of Women Lawyers (FIDA ) in Kwara State, today has advised parents to watch over their children, particularly female to protect them.
Its Chairperson, Mrs Salmat Mohammed, made the appeal in Ilorin during a sensitization walk to strategic public places in the state capital.
This was as part of the activities marking the 2018 FIDA week.
Mrs Mohammed  who expressed worry over the new trends of incest, rape and indecent assault cases in the society, said that the trend had extended to some fathers allegedly impregnating their daughters, brothers engaging in sexual act with their sisters, step fathers with step daughters and uncles with nieces, among others.
According to the FIDA chairperson, the high rate of rape and indecent assault gave the federation the clue to stage the walk to enlighten parents, particularly mothers on the social menace.
She warned mothers not to entrust their daughters in the hands of any man, noting that the emerging trends had shown that even blood relations could not be overlooked in the act.
Mrs. Mohammed urged parents to always report cases of rape, incest and indecent assault to the relevant authorities, adding that the federation was poised to tackle all forms of violence against women and children.
She said that the Nigerian law prescribed life imprisonment for anybody caught in such devilish act of indecent assault, rape and incest.
The Chair person said that the walk was held across the three Senatorial districts in the state and the grand finale which would involve NGOs, civil society organisations and market women would hold later in the year.
Speaking on the sidelines of the walk, Mrs Funke Balogun, the Chairman, FIDA Week Organising Committee, said that the federation would further intensify its campaign against all forms of sexual assaults against women.
Balogun said that the major challenge in the campaign was failure of some parents to report cases of rape and indecent assault for fear of stigmatisation.
She said that federation was offering free legal services for victims and lauded the state Department of Public Prosecution for always being helpful in prosecuting the cases.
FIDA members in Kwara commenced the walk from their secretariat at Lanjorin road, Ilorin to Amilegbe, Ilorin South Local Government Secretariat, Ipata market, Opo-Malu to Post Office and terminated at the FIDA House.
The members, who were accompanied by a band, carried banners with inscriptions like: "Sex against her Will is against the Law", "Say No to Rape", "Say No to Indecent Assault", "Say No to Violence" and "Punishment is Life Imprisonment".
Source: Naija News