U.S To Bid For 2026 World Cup – President Trump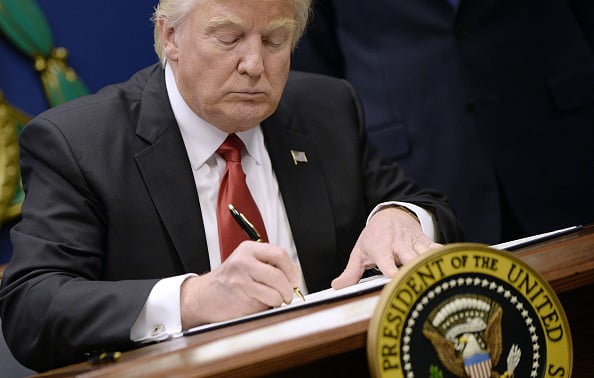 Donald Trump Issues Warning To Other Countries Over Voting Against US 2026 World Cup bid
The United States President, Donald Trump has announced the intention of his country to bid for the 2026 World Cup in conjunction with Canada and Mexico.
Trump, while announcing the bid on his Twitter handle, warned against opposition from countries that the U.S. has always supported.
The U.S. has put together a STRONG bid w/ Canada & Mexico for the 2026 World Cup. It would be a shame if countries that we always support were to lobby against the U.S. bid. Why should we be supporting these countries when they don't support us (including at the United Nations)?

— Donald J. Trump (@realDonaldTrump) April 26, 2018
Morocco is the only rival to a joint bid to stage the event from the United States, Canada and Mexico, with the FIFA congress due to choose the hosts in Moscow on June 13.