Supreme Court Orders Retrial Of Giwa And Pinnick NFF Tussle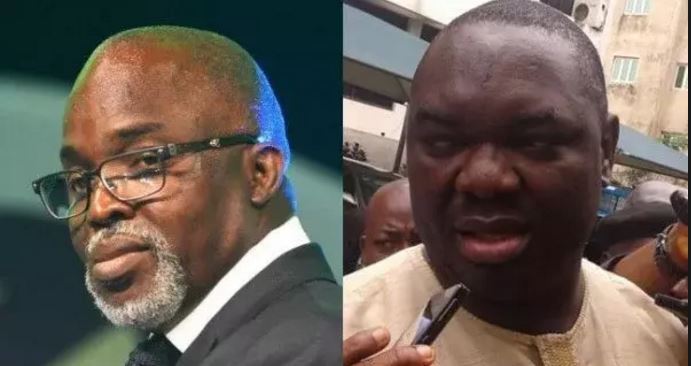 NFF Leadership Tussle: Supreme Court Sends Giwa, Pinnick Back To High Court for Retrial
The Supreme Court has ruled that the Appeal Court judgement given in favour of Pinnick did not follow the principles of law and order.
Naija News learnt that the Supreme Court therefore ordered a speedy retrial of the case between NFF President Amaju Pinnick and embattled NFF Factional leader, Chris Giwa, at the Federal High Court Jos.
Delivering the judgment, the Supreme Court held that the Appeal Court which gave judgment in favour of Pinnick after the High Court ruling in 2015 which favoured Giwa, did not follow the principles of law.
It affirmed that it is only the High Court that can rule on the substantive case. The ruling means that the Jos High Court decision which upheld Giwa's election stands.
It would be recalled that Giwa was elected as NFF President in August 2014 in Abuja, while Pinnick was given same mandate at a separate congress held in Warri, Delta State.
Court of Arbitration for Sports (CAS) in Zurich, Switzerland later ruled in favour of the Pinnick-led NFF board.
The latest development could truncate Nigeria's participation at the Russia 2018 World Cup after been drawn in Group D alongside Croatia, Iceland and Argentina. FIFA detest government interference or court cases in football administration.