NPC Disclosed How It Arrive At Nigeria's Estimated 198m Population — Chairman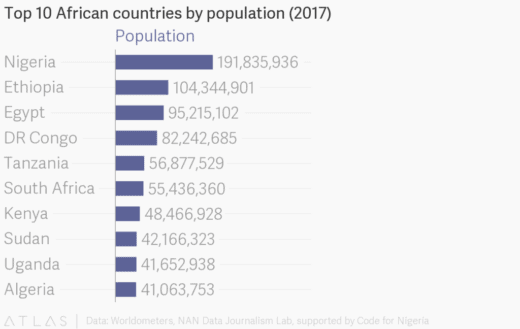 National Population Commission (NPC) disclosed that Nigeria's estimated 198 million population figure recently declared by the commission is based on an yearly population growth of 3.2 per cent, spanning from 2006 till date.
Mr Eze Duruiheoma, the NPC Chairman, made this disclosure in an interview with News Agency of Nigeria (NAN) on Thursday in Abuja.
Naija News recalls that the National Population Commission (NPC) had on April 11, placed Nigeria's current population at 198 million people, with urban population growing at an average annual about 6.5 per cent.
The chairman made this known while delivering a Nigeria's statement on Sustainable Cities, Human Mobility and International Migration at the 51st Session of Commission on Population and Development.
According to him, "there are deaths and births and nobody imagined that there will be more deaths than births.
"Irrespective of what anyone thinks about deaths, there is always more births than deaths and that is why the 3.2 annual growth rate is used in arriving at the current population figure.
"The most important thing now is to conduct another census to ascertain the country's actual population.
"We want to do away with projected figure because there is more to census than funds and we are waiting for presidential proclamation that will empower NPC to conduct the head count.''
He added that the latest figure on the population of the country was not doctored, but was informed by the annual growth of 3.2 per cent, judging from the last census of 2006.
Duruiheoma said having accurate data about a country's population was essential in planning
as it would be used for social, economic, political and other needs.