Nigerians Have Been Unlucky With Buhari As President – Fayose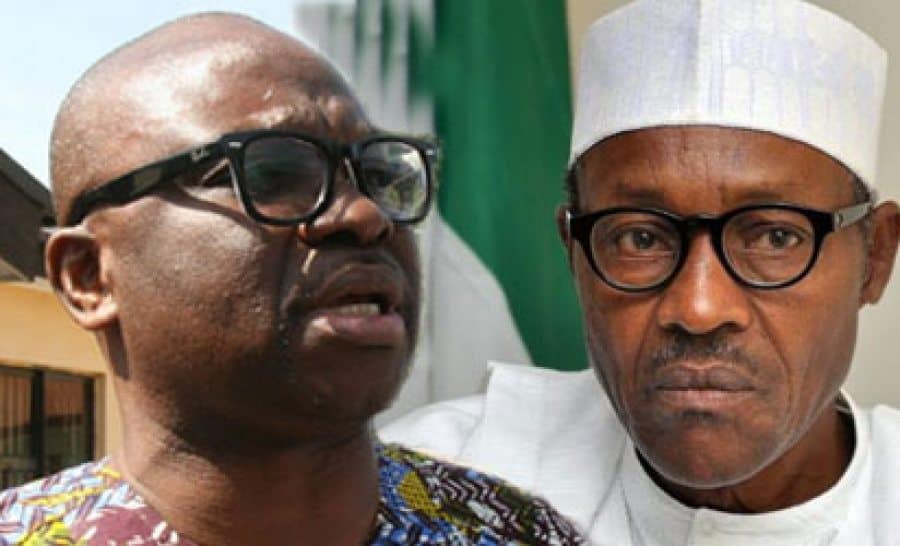 Fayose Attacks Buhari Again
Gov. Peter Ayo Fayose of Ekiti has called President Muhammadu Buhari a "captured president" who only sends condolences to families of Nigerians who have been killed by herdsmen instead of standing firm and ending the menace.
Fayose said this in reaction to the recent killings Benue State by Fulani herdsmen, while wondering why a retired Army general and one-time military Head of State who contested and won election on the premises of providing security to the citizens has suddenly become a lame duck.
"This is a killer government", the governor said, adding that it is shameful that Nigerians are dying daily with Buhari clueless and incompetent to handle the crisis.
"It is beyond dispute that the Buhari administration has lost the battle against insurgency and the Fulani herdsmen. Buhari is helpless as he is reduced to offering condolences on a daily basis.
"Nigerians are dying on a daily basis. Innocent souls are being wasted by herdsmen and the Buhari administration has lost all moral right to continue in office. Why is he still sitting in office? Doing what, if I may ask", he added.
Fayose, in the statement issued by his Chief Press Secretary, Mr. Idowu Adelusi,wondered that this current government keep criticizing the past administration under former president Goodluck Jonathan "but the same Jonathan administration era is now looking like the golden age of security of lives and properties in Nigeria"
"At no period since 1999 has life been this cheap. Life has become nasty, brutish, and short under the Buhari administration", he said.
"The situation is getting so bad that we do not know whether the Constitution of the country has been unofficially suspended.
"Nigerians have been unlucky with Buhari as president. He is too old, too analogue, too incompetent, too clueless and is not ready to admit and yield for a competent leader. This country has never had it this bad. Gradually, Buhari is becoming a maximum ruler," he added.