Government Slams Fresh Charges Against El-Zakzaky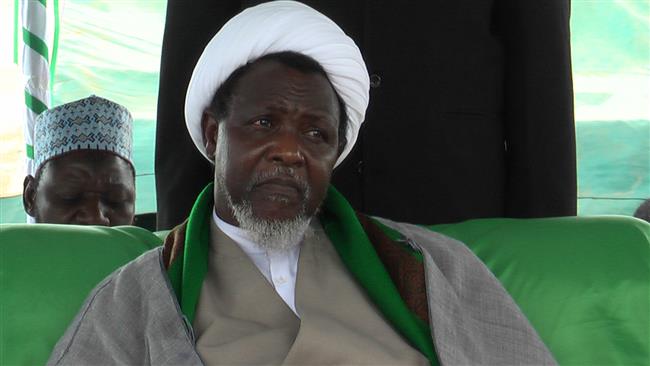 Ibrahim El-Zakzaky, leader of the Islamic Movement in Nigeria (IMN), has been charged by Kaduna state government to a high court in the state.
Recall El-Zakzaky was arrested in December 2015 after a clash between his followers and some soldiers in the convoy of the chief of army staff in Zaria, Kaduna state, which left more than 300 people dead.
After his arrest, the Kaduna government charged him with criminal conspiracy.
The IMN leader has been in the custody of the Department of State Services (DSS) since his arrest in 2015 despite court orders for his release, and protest by his followers in recent times.
In a suit dated April 18 , El-Zakzaky and three other leaders of IMN were slammed an eight-count charge.
The suit also listed 18 persons as witnesses to testify against the defendants in court.
"That you, Mallam Ibrahim Al-Zakzaky, Mallama Zeenah Ibrahim, Yakub Yahaya Katsina and Sanusi Abdulkadir being leaders of the Islamic Movement of Nigeria, on or about the 12th of December at Zaria agreed with other members of the sect to do an illegal act, to wit; while armed with dangerous weapons such as pistols guns, dane guns, cutlasses, knives, catapults, axes, clubs and sticks blocked Sokoto road, Sabon Gari, Zaria, and other major roads within the environs and prevented the convoy of the chief of army staff and the general public from gaining access to the roads and same act was done in pursuance of the said agreement and you thereby commit an offence punishable under section 59 of the penal code pf law of Kaduna state 2017," the charge read in part.
It further listed the exhibits found in the possession of Shi'ites during the clash to include 40 pieces of catapults, 17 pieces of sticks, 70 pieces of knives, one piece of locally-made pistol, 21 pieces of arrows, 12 pieces of bows.
Naija News recalls that Zakzaky, in January denounced rumours of his death while speaking with journalists during his first public appearance in over two years, but his lawyer claims his health condition is deteriorating, urging the federal government to release him for medical check up abroad.