Drama As Innoson Boss Shuns Court For The Fourth Time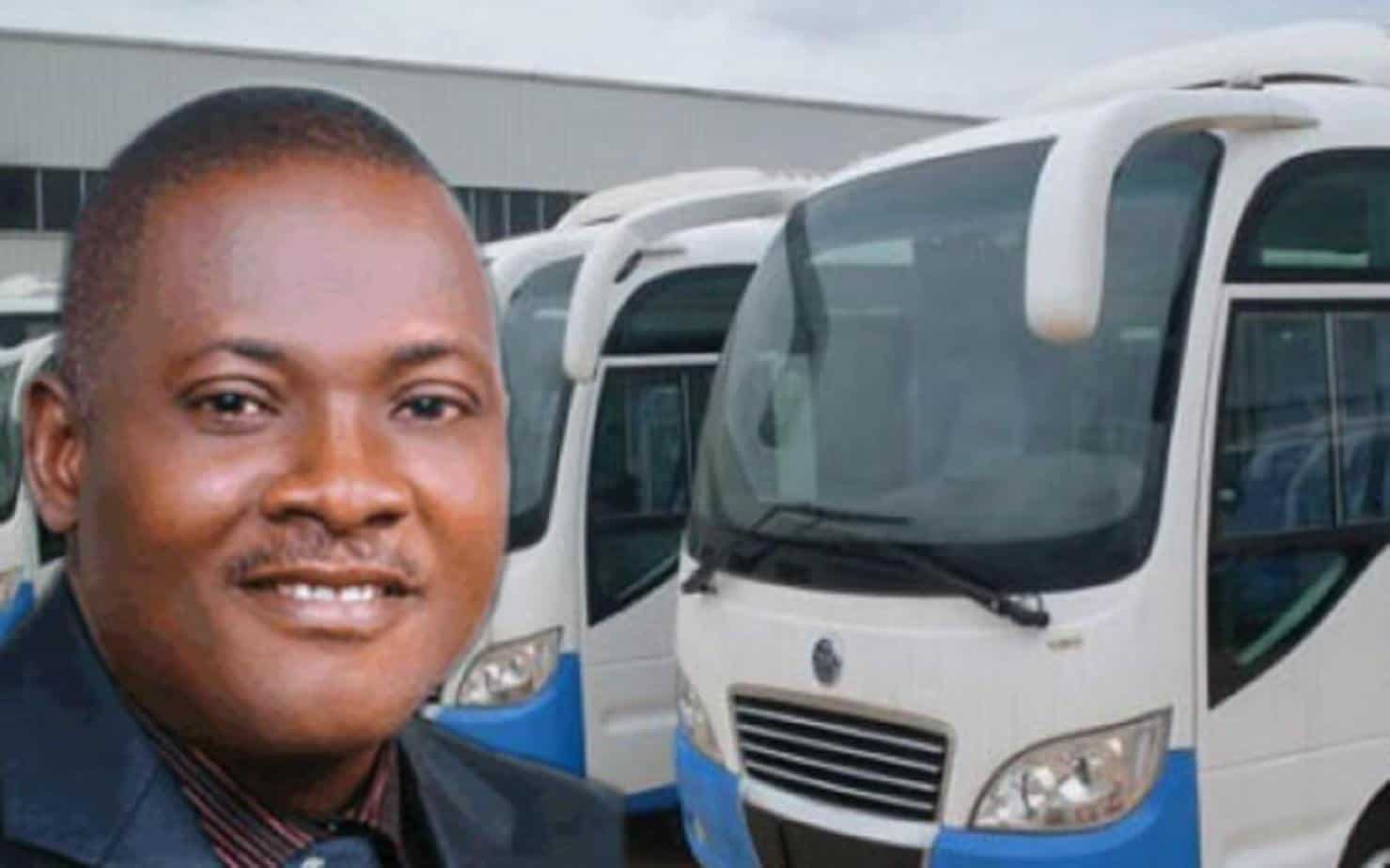 Again, Innoson Refuses To Appear In Court
The Chairman of Innoson Motors Nigeria Limited, Innocent Chukuwuma has for the fourth time refused to show up in court for his arraignment despite a bench warrant ordered against them.
Naija News learnt that Innoson failed to face charges of alleged fraud preferred against him by the Economic and Financial Crime Commission on January 17, February 9 and March 14.
Naija News also gathered that  Innoson's abscence was drawn from his doubts of getting a fair trial before Justice Mojisola Dada, the judge trying the case.
However , at the  resumed sitting of the court yesterday, Justice Dada told Innoson's defence team led by Uwechue that she would not hear any application brought by them in the absence of the defendant.
"No application will be moved in the absence of the defendant; my position remains the same.
"You can bring a thousand applications before me for all I care but no application can be heard in this court without the presence of the defendant," Justice Dada said.
Uwechue had moved that the defence has an application challenging the jurisdiction of the court to entertain the charges brought against his client by the EFCC.
He argued: "Where there is an application before the court challenging jurisdiction, the court has a duty to hear the application even in the absence of the defendant."
Justice Dada, however, insisted that she would not hear any application until Innoson was present in court.
Uwechue, apparently taken aback by the response of the trial judge, insisted that his application must be taken by the court.
"You cannot stand me down My Lord. You cannot stampede me My Lord. I'm an octogenarian, I'm 50 plus years at the bar," Uwechue shouted.
But Justice Dada would not be moved with the outburst of the defence counsel but rather retorted that was the more reason why Uwechue should be better composed and comported, and must not injure himself.
The heat generated by Uwechue's outburst, further led to an exchange of words between the senior lawyer, Prof. J. N Mbadugha and the lead prosecuting counsel for the EFCC, Mr. Anselem Ozioko.
At a point, Uwechue threatened to quit legal practice because of the conduct of Ozioko, the EFCC counsel.
The EFCC prosecutor added that the anti-graft commission was taking steps to ensure Innoson's attendance in the next court's date.
Chukwuma and his company, Innoson Motors Nigeria Limited, are to be arraigned on a four-count charge of conspiracy to obtain property by false pretenses, obtaining property by false pretenses, stealing and forgery.
According to the charge sheet, the defendants committed the offences between 2009 and July 2011 in Lagos.