Community Members Block Police Headquarters Over Release Of Alleged Kidnapper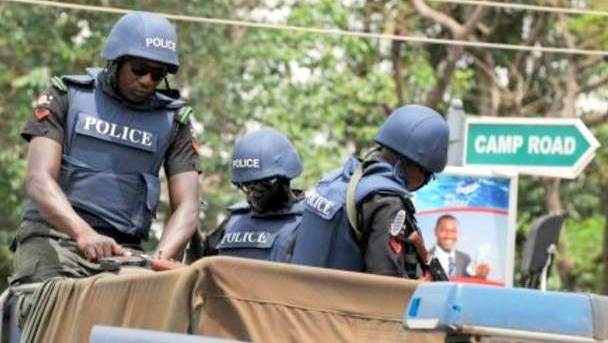 Police Took N5m To Release Kidnap Suspect – Community Members Alledge
The entrance into the state police command headquarters in Owerri, the state capital was blocked yesterday by some indigenes of Umuowa-Ibu community, in the Okigwe Local Government Area of Imo State, in a protest.
The indigenes,  displayed placards depicting their anger, in respect to an alleged claim that the Anti-Kidnapping Unit of the command collected N5m to free an alleged kidnap suspect who was a native of the community.
According to a petition addressed to Chris Ezike, the state Commissioner of Police, the indigenes revealed that the freed suspect had started threatening members of the community.
The petition was signed by the community President-General, Benjamin Emere; the Vice-President General, Jonas Egbu; the Secretary, Cosmos Arogu; the Youth Leader, Uchechukwu Okorie; and the Woman Leader, Helen Akazie,
The petition read in part, "With a devastated mind, we write to draw the attention of the CP to a serious case of kidnapping in our community. Our children, Chisom Nnadi, Ekene and one other little girl were kidnapped in our community.
"All fingers and investigation pointed towards the suspect. We have witnesses to back up our claim.
"The matter was handled by the anti-kidnapping unit. Painfully, the suspect was released and he has returned to the community, bragging that he got off the hook by giving the police N5m.
"He threatens every now and then that he will deal with us. We live in fear of the unknown. We demand that the CP, who is known to have no tolerance for injustice, should intervene and ensure that justice is served.
"We are ready to testify at any lawful place about the heinous activities of Okwudiri in our community."
The president general alleged that the suspect and the police were terrorizing the community.
He said a member of the community, Edwin Obijiaku, was allegedly arrested by the operatives of the anti-kidnapping unit shortly after the suspect was released.
The CP in a statement released to newsmen said there was no evidence linking the suspect to any crime. Ezike said while the suspect was being held in police custody, some indigenes of the community, destroyed his houses.
He said after a thorough investigation, the command released the suspect because there was nothing linking him to the alleged missing children.
The CP noted that the police had charged those who committed arson to court, adding that one of them, Obijiaku was remanded in prison on Wednesday (yesterday).
On the alleged N5m bribe, the CP disclosed that he had asked another unit of the command to investigate the allegation, saying "he who alleges must be ready to prove it."
Ezike said "Criminality is not by suspicion; it is by evidence. Justice is for everybody. It is their right to protest, but I have asked the Security Intelligence Bureau of the command to investigate the bribery allegation.
"We have arraigned those who destroyed the houses of the accused, while he was in our custody, for malicious damage.
"The court remanded one today. More arrests are on the way. It took us to go to the extent of going to accused's houses to do excavation, yet there was no trace that the missing persons were in his compound."