CBN Injects $210 Million Into Foreign Exchange Market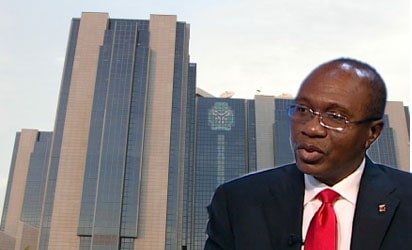 CBN Sustains Forex Intervention With $210 Million
The
Central Bank of Nigeria (CBN), 
has injected $210 million into the foreign exchange market. This came just as the naira closed at 363 per dollar at the parallel market .
Naija News learnt that the figures released by the bank shows out of the $210 million, the wholesale sector of the market got an injection of $100 million while SMEs and others received $55 million.
The Acting Director, Corporate Communications Department CBN, Isaac Okorafor, says the intervention is in line with the bank's commitment to sustain the high level of stability in the forex market and ease access to currency.
Mr Okorafor also said the role of players in the market in maintaining stability was commendable, just as he said the CBN was ready to inject more funds into the market whenever and wherever necessary to maintain market stability and sustain the financial system.
The financial sector regulator, Mr Okorafor said, was further encouraged by recent gains in the foreign exchange sector, which had pushed the country's foreign reserves closer to the $50 billion mark.
At the last Monetary Policy Committee meeting, CBN governor, Godwin Emefiele, said the Bank expects the foreign reserves to soar to the $50 billion mark before the end of the year.
"The country's reserve has continued to enjoy accretion. The present reserves status at the Bank (about $47.93 billion) means the CBN was capable of sustaining foreign exchange liquidity in the system," Mr Okorafor said.
Tuesday's intervention came as one United States Dollar exchanged for N361 in the Bureau De Change (BDC) segment of the market.
In its previous interventions on Friday, April 20, 2018, $396.18million was injected into the retail secondary market intervention sales (SMIS).
Source: Naija News
A Passionate Media professional who has a penchant for creative writing. he loves watching Movies, Playing Games and sight seeing.